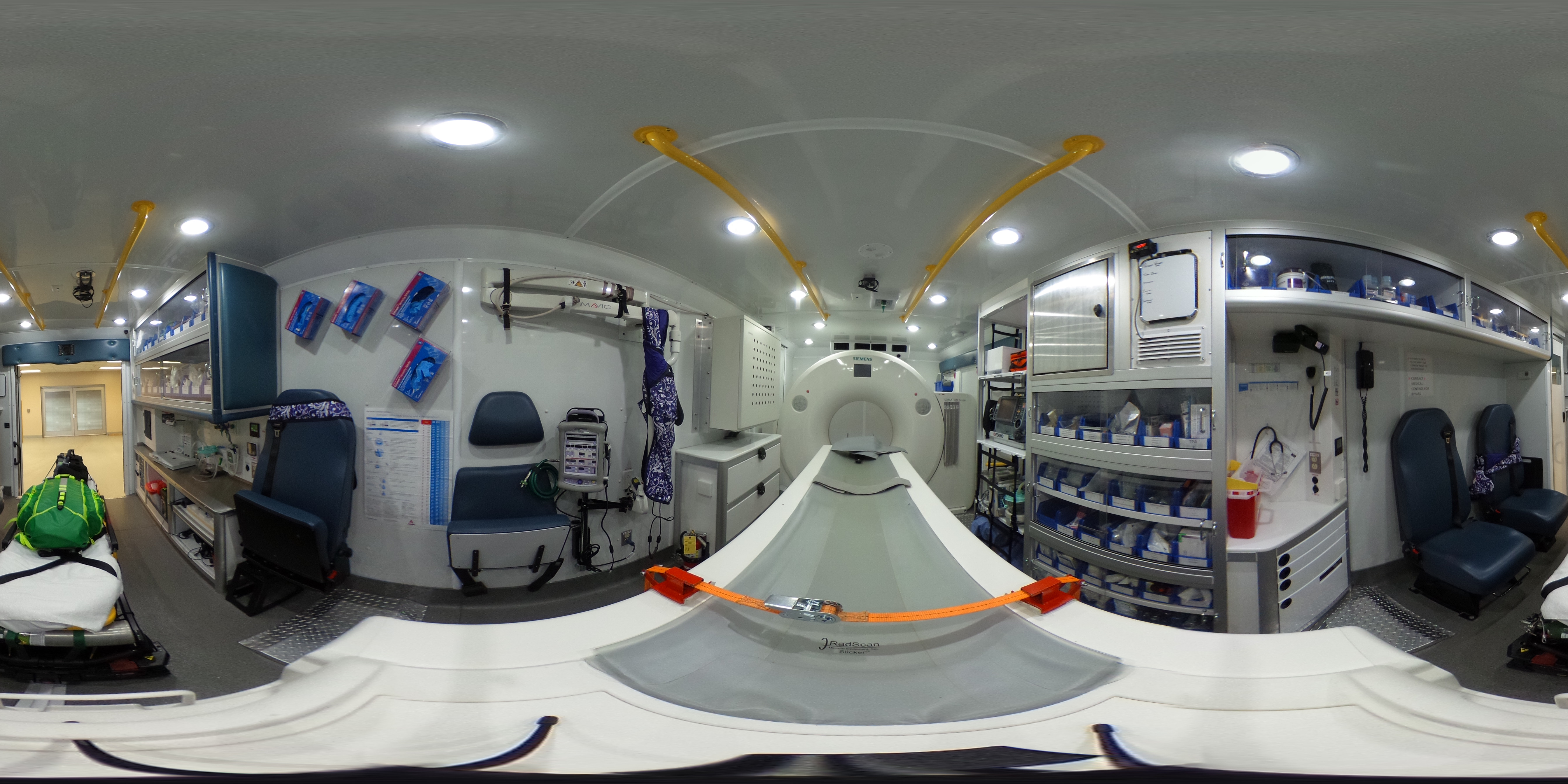 This is a 360 degree view inside the back of the Northwestern Medicine Central DuPage Hospital Mobile Stroke Unit ambulance in the western suburbs of Chicago. It has a built in Siemens Somatom Scope 16-slice CT system. A door opens in the back to expose a Mini CT control room, and the door acts as radiation shielding. The unit gets called out to about 10 cases a week and offers immediate imaging where the patient is located. The CT scan can be read by a radiologist remotely via wireless image transmission to the Northwestern Medicine PACS. If an ischemic stroke is diagnosed, it enables the immediate delivery of tPA in the ambulance.  This significantly reduces the door to tPA times.
This mobiile stroke unit is one of only about 10 in the United States. It has been operating since January 2017, and have had about 450 calls since it started. The unit includes a critical care nurse, CT tech, critical care paramedic and a paramedic/driver.
Watch a VIDEO interview and tour of the mobile stroke unit.
Here is a link for an article on another mobile stroke unit.
---
If you enjoy this content, please share it with a colleague