Driven by an aging population and a growing incidence of heart disease, the cardiac device industry is seeing exponential growth in technology, innovation and revenue. With that growth has come an explosion of demand for those with the training and experience to support and service today's next-generation cardiac devices.
Harding University in Searcy, Ark. will be the first institution in the nation to create a Master of Science in Cardiac Function and Interventional Technology (CFIT) Program. The University's groundbreaking 10-month program offers graduates a direct route into this desirable field, while providing employers with a steady pipeline of qualified candidates who will serve the industry for years to come.
Cardiac Device Industry

Growth
According to a report released earlier this year by Grand View Research, the global market for implantable cardiac rhythm management devices was valued at $17 billion in 2021. The market is projected to grow by 6.2 percent annually between 2022-2030. The expansion of the cardiac device industry in recent years has resulted in both opportunities and challenges.
Cardiac device monitoring roles are highly technical. Currently, the best candidates are experienced, mid-career cardiac nurses and technicians. These professionals are, of course, already in very short supply. Once recruited, even well-qualified trainees can require a year or more of intensive instruction at a cost of up to $250,000, requiring 2 to 3 years of employment to break even on the investment. Once a candidate is trained and ready to go to work, the rarity of those with the required skills often leads to them being poached by competitors with deeper pockets.
Significant Impact on Patient Outcomes
To break the bottleneck that could stifle the industry, graduates need a direct path into this desirable field, offering employers a reliable source of qualified candidates who will be able to complete training quickly. Harding's CFIT program will help blaze that trail.
The CFIT program at Harding will include state-of-the-art instruction in technologies and methods and will expose students to advice and mentoring from medical and industry leaders in the field. The curriculum places a strong emphasis on the hands-on application of knowledge, communication and teamwork. Students will have access to Harding University's on-campus simulator, technology, anatomy and cadaver labs. Other opportunities will include observing real procedures in off-campus clinical settings.
It's not just about what students are learning on an academic level. Harding has worked hard to develop a program that pairs the University's premier educational offerings with vital industry partnerships and mentoring. In doing so, Harding's CFIT program will help students build connections and get a real sense of what their future career will entail. This balance of learning, mentoring and hands-on experience will accelerate graduates' integration into the field, fueling the workforce with professionals who are prepared to serve this growing segment of medicine from the moment they graduate.
Harding's curriculum will take students from novices to a high level of understanding in a relatively short period, providing the health care community with the technicians needed to help fill the positions of tomorrow. There are very few career options with such a direct route into an extremely specialized area of medicine where one can have such a significant impact on patient outcomes.
As the industry looks toward the future of cardiac health and the technologies that can change patients' lives overnight, education tracks like Harding University's CFIT program will become more prevalent and vital. The graduates of the CFIT program will be ready to help the medical community meet the cardiac challenges of tomorrow. Harding University is proud to help lead the way.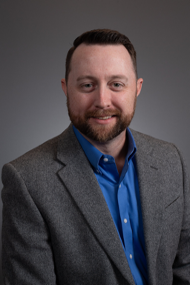 Tristan Pendergrass is the assistant professor of cardiac function and interventional technology at Harding University, in Searcy, Ark. A graduate of both Louisiana Tech and the University of South Carolina, Tristan maintains numerous cardiac credentials and has more than 15 years of experience in the cardiac device industry. To learn more about Harding University's Master of Science in Cardiac Function and Interventional Technology (CFIT) program, visit https:/ bit.ly/HARCFIT.
---
If you enjoy this content, please share it with a colleague