Accuray, the premier radiation oncology company, develops, manufactures and sells personalized innovative treatment solutions that set the standard of care, with the aim of helping patients live longer, better lives. The company's leading-edge technologies – the CyberKnife and TomoTherapy systems – are designed to deliver radiosurgery, stereotactic body radiation therapy (SBRT), intensity modulated radiation therapy (IMRT), image-guided radiation therapy (IGRT) and adaptive radiation therapy.
The CyberKnife system is the first and only robotic radiosurgery system optimized to deliver radiosurgery and stereotactic body radiation therapy non-invasively throughout the body. Its ability to track and automatically correct for tumor motion during treatment enables delivery of high doses of radiation with extreme accuracy, providing personalized treatments to meet each patient's needs.
The TomoTherapy system is a fully-integrated, 3-D image-guided intensity-modulated radiation therapy system. Through daily computed tomography (CT) imaging, each patient receives the most accurate and highest quality individualized treatment specifically tailored to their needs. Unique helical delivery means a broader range of tumors can be treated, expanding options for more patients.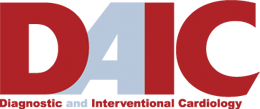 Subscribe Now