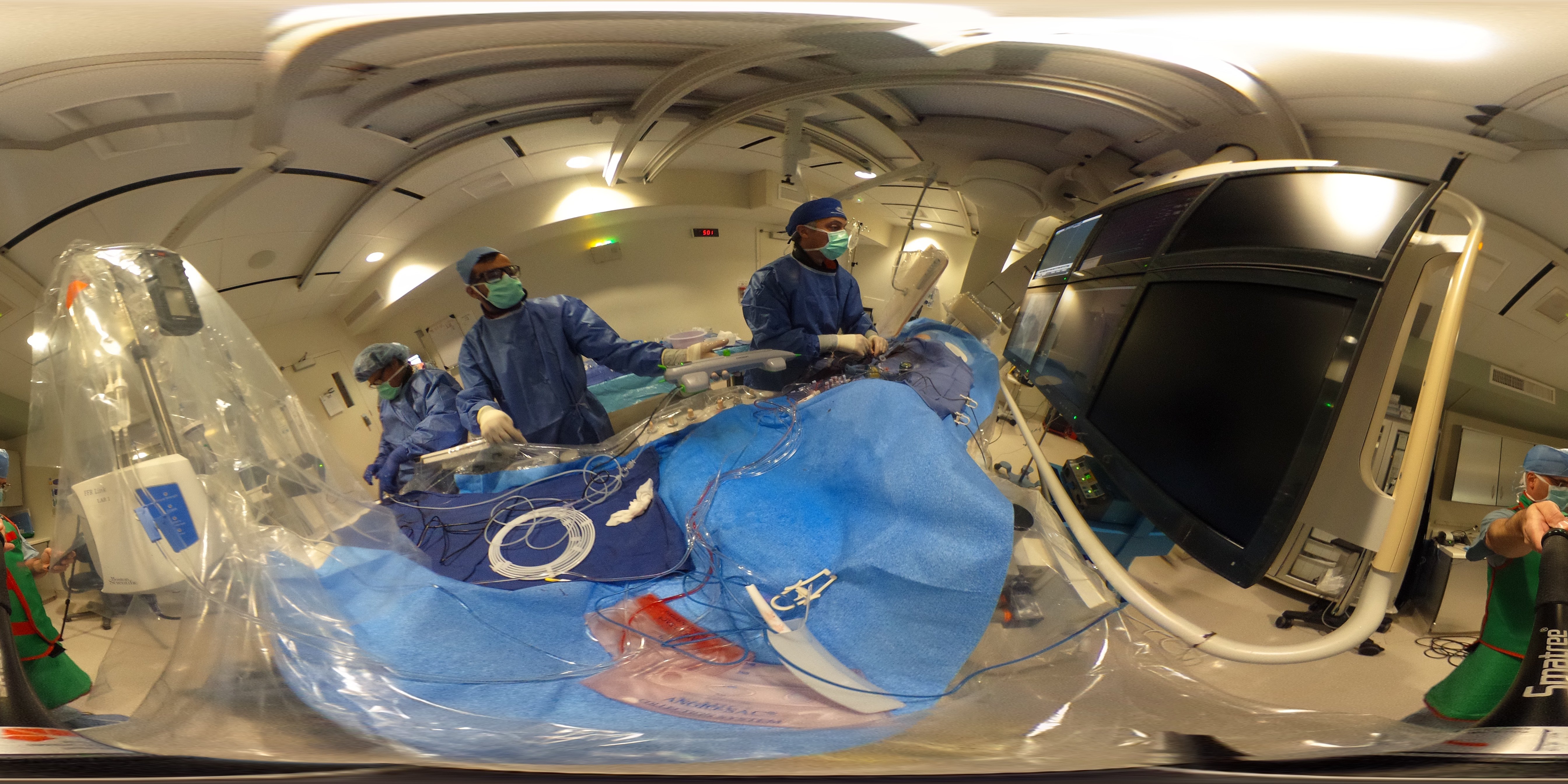 Henry Ford Hospital in Detroit gets a lot of referrals for very sick patients seeking a last resort treatment in its high-risk percutaneous coronary intervention program (CHIP). Many of these are chronic total occlusions (CTOs) of the coronary arteries.  This 360 degree image shows CTO expert Khaldoon Alaswad, M.D., director, cardiac catheterization lab using a Diamondback 360 atherectomy system to revascularize a patient with a fully occluded right coronary artery.
In his office, Alaswad flipped through patient case angiograms and read the images like a book, explaining each patient's story and how they tackled difficult situations they encountered in the lab. You can hear more about the program and Alaswad's suggestions for tackling CTOs in the VIDEO: How to Treat CTOs and Complex PCI Cases.
Related Chronic Total Occlusion Content: 
VIDEO: New Technology to Treat Chronic Total Occlusions (CTOs), an interview with Farouc Jaffer, M.D., Ph.D.
When to Consider Revascularization of Coronary Chronic Total Occlusions
VIDEO: Treating Chronic Total Occlusions, an interview with Bill Lombardi, M.D.
VIDEO: The Evolution of Complex PCI at University of Colorado  — Interview with John Messenger, M.D., and Kevin Rogers, M.D.
---
If you enjoy this content, please share it with a colleague