Magnetic resonance imaging (MRI) is a technology that has been around for more than four decades and is a staple in healthcare. Like other long-established technologies, there have been ongoing improvements to MRI scans. One of the latest enhancements in the MRI field that is not yet fully adopted by hospitals and other healthcare providers is the use of artificial intelligence (AI) to enhance the quality of the scans taken and to provide supportive tools for the more repetitive tasks associated with the MRI process. The use of AI enhances efficacy and boosts efficiency for technologists, leading to faster diagnosis rates, including quicker cancer detection, and earlier intervention.
Advancements in MRI
Advanced digitalization of technology and the introduction of AI (still in its early stages for this application) are making MRI even more of a reliable diagnostic tool. In many cases, after an X-ray and computed tomography (CT) scan, an MRI is the final snapshot that can provide the best level of detail before a surgical procedure. Cardiac MRIs can show the cardiac chambers and outflow tracts from various angles and the cardiac muscle damage, providing detail not seen on other types of scans or an angiogram, with the added benefit of just one diagnostic procedure instead of three.
From the radiology MRI technologist's perspective, AI can be a welcome upgrade to traditional MRI equipment for several reasons. AI can program an MRI cardiac scan that is planned by an expert MRI technologist, including four-chamber, two-chamber, left ventricular outflow tract, right ventricular outflow tract, and short axis views, without the presence of a cardiac specialist to ensure the scan's optimization. In radiologist reporting, AI can process images and detect miniscule and early-stage cancerous nodules or lesions or quantify brain scans that detect and score disease such as dementia and Alzheimer's, at levels that may be missed by the human eye. AI can even assign a grade or value that helps with the diagnosis process. For example, an MRI scan of the prostate could define the cancer stage with a Gleason score (the rating system for prostate conditions). AI is more precise than relying solely on what the human eye may ascertain upon inspection, which is another reason to embrace the technology.
AI allows for shorter scans of 3-D images and can also upload images from an MRI scan to virtual reality (VR) software platforms, shortening the learning curve for these procedures. Scans of the brain viewed with VR provides the surgeon with additional insight and informs a more effective game plan — even a 3-D trial surgery — before beginning an invasive procedure. The knowledge gained from the MRI/VR approach prior to surgery can help limit the procedure's impact on organs or tissue. The Microsoft technology Apoqlar makes this use of VR possible, as it blends medical images (displayed in voxels, the units associated with 3-D imaging), clinical workflows and medical education into a 3D-mixed reality environment. A cloud-based data platform supports this application. In addition to being invaluable for pre-surgery preparation, VR can be used to further train medical students and surgical residents, using AI-collected data from MRI scans, and lessening the need to train on cadavers.
Another benefit of AI is its ability to shorten scan times by turning coarsely sampled, more rapid MRI scans into higher resolution images, minimizing the degradation from patient movement and reducing any discomfort a patient might experience from being in an enclosed, often somewhat claustrophobic environment. Improved technology resulting from the increased strength of magnetic pulses sent and received during a scan has led to roomier MRI systems. Going from a 20-minute to a 10-minute scan, for example, normally compromises that quality, creating additional challenges for the technologist. AI technology filters, more powerful radiofrequency coils, and enhanced software programs, can now be applied to improve the resolution of shorter scans, delivering image quality more like that achieved with a traditional, longer MRI procedure. One caveat: going all in on AI for MRI scanning will also require hardware upgrades, a capital expense for any imaging department or clinic.
Studies by Stanford University in California, among others, show that using AI for MRI reconstruction can result in much faster imaging procedures, at half or even a quarter of the time previously required, while still rendering accurate images. One constant in these studies is the goal of lessening patient discomfort by shortening the scan time without decreasing the image quality. It also means hospitals and standalone imaging centers can see more patients in a shorter period of time, improving workflow and even the bottom line.
A blind test orchestrated by New York University (NYU) and Facebook AI Research (FAIR) called FastMRI published its results in 2020. The researchers found that traditionally generated MRIs and those created with assistance from AI using substantially fewer (up to 75% fewer) source data yielded results that showed no significant difference in how they were evaluated by clinicians taking part in the blind test. The same pathologies or abnormalities were detected in the patient using both methodologies. In fact, the AI-generated images were determined to be of better quality overall, and five out of six radiologists could not discern which images were generated using AI enhancement techniques. According to the NYU/Facebook study, this is where AI comes together with machine learning (ML).
AI can assist with a prostate cancer diagnosis by improving MRI image quality, segmenting prostate scans to isolate suspicious spots (foci) where cancer may be detected, and differentiating cancer cells that may be considered significant from those that are not. Lesions scanned can then be rated — for example, Gleason scores — all of which can help speed diagnoses and appropriate courses of treatment. By employing AI, radiologists can also observe conditions in the gyral (grey matter) and sulcal spaces (grooves or furrows) in the brain during the MRI. In addition to accurately quantifying scans with values, AI can help determine early dementia, and at what stage, by a predictive value that has been programmed into the algorithm based on past histories.
The Learning Curve for MRI Technologists
As the latest MRI equipment is ordered and installed at hospitals and clinics, radiologists and technologists will need to adapt, learning how to employ AI to their advantage to produce more enhanced, complete images in a shorter time frame. Along with physicians and surgeons, the VR 3-D imaging programs assembled with the use of AI will enhance their knowledge base and ability to diagnose possible medical conditions more accurately. The AI-based quantifications of the findings that is detected from an MRI also expedites treatment decisions. This means early diagnosis and early prognosis for the treating consultant and hence benefits patients.
How MRI Technologists can Enhance Their Career Path Via AI
As of 2019, there were more than 200,000 MRI and radiology technologists in the United States alone, with that number expected to grow in the coming years. Between 2020 and 2030, the number of technologists employed in both the MRI and radiology (X-ray, CT scans) fields in the United States is projected to rise by at least 9%. MRI technologists typically explain the scan procedure to a patient who may be nervous about the disease or could be claustrophobic. This requires technologists to develop soft skills, including empathy and patience. Additionally, through VR 3-D training programs and AI-powered scans, student technologists and medical doctors can enhance their anatomical or surgical approach knowledge base and take advantage of better resolution images. AI with VR integration could benefit the training of medical students by taking a deep dive into a patient's internal imaging via a 3-D view, providing a better understanding of tumors, for example, without the need for an invasive procedure. When coupled with the value system AI can affix to conditions detected, this knowledge makes doctors and technologists even more of an asset to employers and patients alike. AI also assists technologists in mapping out their scan plans for patients, reducing guesswork about how to image each slice of an organ or tissue, increasing their overall efficiency. Typically, without the use of AI, only a more experienced technologist can plan a scan, therefore employing this newer approach helps facilities achieve the highest level of quality without junior- or senior-level MRI technologists required. As AI technology takes further root in the MRI field, healthcare systems will need to devise upgraded training programs for their technologists to keep them abreast of technological improvements.
Artificial Intelligence Benefits MRI
Enhancements to MRI improve the quality of the images taken, shorten scanning times and provide a more comfortable environment, all of which benefit both the facility and patients. AI helps create higher resolutions while reducing scan time because it requires fewer data to create those enhanced images. Data collected by AI from an MRI scan can also be extrapolated and turned into a 3-D VR training or diagnostic tool. In the MRI realm, AI is not yet widespread, but as equipment ages out and a new generation of radiologists and technologists arrive on the scene, it will become more commonplace, especially as the benefits become more widely known and appreciated.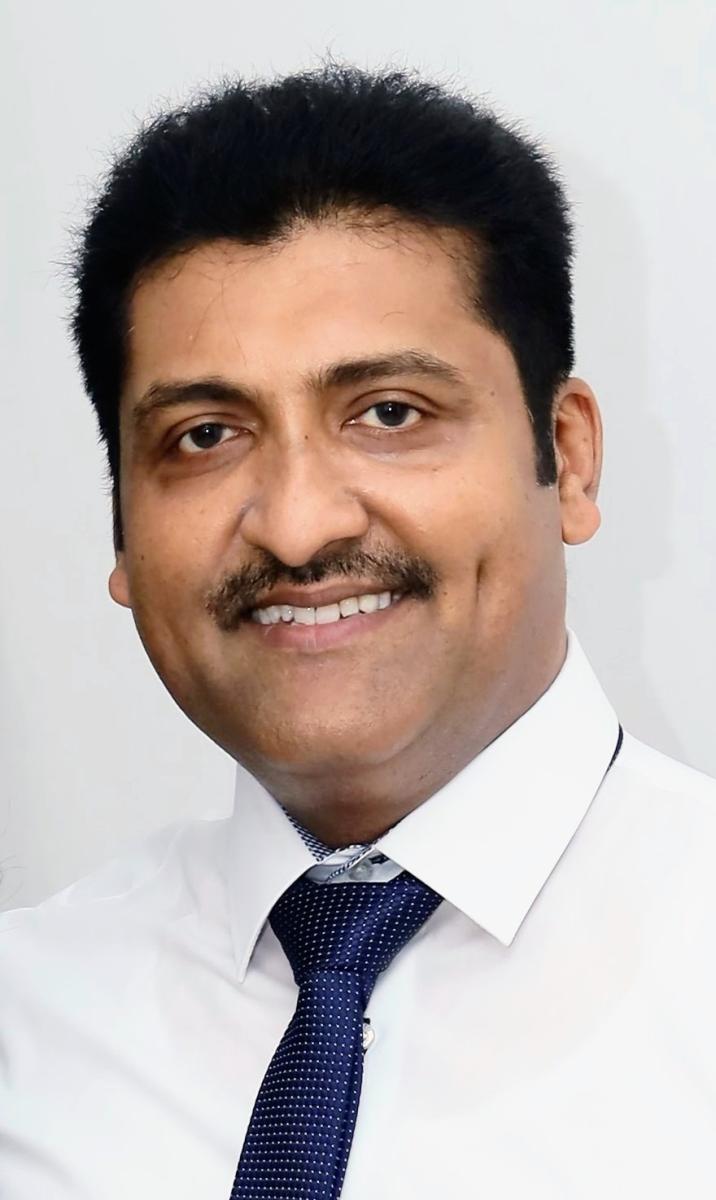 Johnson Polakkal Joseph is a clinical specialist with over 15 years of experience in the field of MRI. He is currently a radiology manager/MRI clinical specialist based in Ireland.
---
If you enjoy this content, please share it with a colleague