Peter Weiss, M.D., explains a Stereotaxis robotically navigated cardiac ablation procedure at Banner University Medicine Heart Institute.
Robotic technology, which helps carry out repetitive tasks efficiently and precisely, has been gaining ground in society as a whole and industries around the world, including many areas of medicine. In medicine, this technology is well established for conducting laparoscopic surgeries of the abdomen and pelvis, and it is dominating in prostate surgery. Yet the uptake of robotics has been slow in electrophysiology (EP) – due in part to some missteps in the initial introduction of these systems, a challenging business model and immature technology. Its time is coming. 
When Stereotaxis technology was introduced a decade ago, many thought leaders in electrophysiology had issues with the early systems. As a result, many of these systems were shelved, and a negative reputation persisted. Meanwhile, the remote technology has continued to evolve and improve, and is worth another look.
Magnetic Controlled Catheter Tip
While remote approaches have come and gone, we should not allow past shortcomings to keep the field of electrophysiology from considering and adopting new approaches. Current Stereotaxis technology, which uses magnets to control the catheter tip and imaging to guide movements, allows for more precise and safer navigation than traditional mechanical catheters still preferred in EP procedures. A significant body of published research supports remote magnetic navigation to treat ventricular arrhythmias, and this approach has untapped potential for more regular use in treating atrial fibrillation (Afib or AF). We are just steps away from fully automated robotic process in electrophysiology.[1,2]
With experience of over 10 years and more than 1,000 procedures performed, the Stereotaxis Niobe Epoch System, which supports remote navigation with a magnetically guided catheter, has demonstrated clear benefit over traditional pull-wire catheters in my lab at Banner University Medicine Heart Institute in Phoenix, Ariz. Since it is guided by magnets, the catheter is soft and flexible, eliminating the possibility of injuries caused by rigid pull-wire based tools. It is virtually impossible to puncture an organ or damage blood vessels with the magnetically guided tool. 
In addition, mouse-guided movements are precise and create more consistent contact. Magnets positioned on either side of the patient and the drive unit, positioned at the patient's groin access site, allow movements of the catheter as small as 1 mm. In addition, the flexible catheter allows for stable focal contact with cardiac tissue, allowing for optimal mapping and ablation. 
Since heart tissue is flexible and is always in motion, the traditional stiff pull-wire based catheters have difficulty maintaining consistent contact as they bounce on and off the moving surface and slide around. Operators improve contact by pushing harder, which increases the risk of injury. Skilled operators have learned just how much pressure is required, but this is difficult to learn and assess. 
Attempts to have been made to help operators by quantifying the contact force required to maintain safe but effective contact. Although widely adopted as the current standard, contact force sensing has resulted in only limited improvement in outcomes. This fundamental difference in the biophysics of catheter construction, movement and contact offers a unique opportunity to shift the paradigm. 
EP Lab Robotic System Outcomes and Procedure Times
Remote navigation with this robotic system can be done at the patients' side, a few feet away or even across the globe. This allows the operator to control movements from a comfortable location, focused on the procedure and protected from radiation. Overall this system has had a positive impact on patient outcomes and procedure times especially with regard to treatment of ventricular arrhythmias. While it is difficult to conduct randomized controlled trials for procedural medicine, more than 350 studies have been published reporting outcomes for atrial arrhythmias, ventricular arrhythmias and congenital heart disease. 
Published reports have varied in terms of the impact on procedure times. While some have shown longer procedure times, studies from highly experienced centers have shown equivalent or shorter times. However, there has been a consistent reduction in exposure to fluoroscopy with the magnetically guided systems, as well as reduction in overall procedural complications documented in multiple studies. 
Our own experience at Banner, published in 2016 as a comparative study of over 620 patients,[1] and reports from other highly experienced centers,[2] indicates that procedure times are currently the same for Afib procedures and have the potential to shorten as automation becomes more advanced. Several of the larger studies have shown shorter procedure times for ventricular arrhythmias and for pediatric procedures as well.[3,4] 
Future of Robotics in Electrophysiology
Within just a few years, the next steps will be available, moving from remote magnetic navigation guided by imaging, to fully automated robotic technology. Pulmonary vein isolation is a prime candidate for fully automated approach. With advanced real-time imaging, we will be able to create three-dimensional models to program movement of the catheter within the heart chambers. New technology will automate repetitive aspects of the procedure while navigating the unique anatomy of each patient through paths determined using this advanced imaging.
Traditional mapping and ablation take many years for operators to master, and even then the "feel" required for safe and effective procedures is vague and hard to quantify. Automated technology can take the guesswork out of this. This can potentially improve efficiency and safety for the best operators, who in real time will be able to access detailed target tissue characterization – such as wall thickness and the location of abnormal tissue to be targeted. Less experienced operators will learn more quickly with the potential to level the playing field and provide patients a consistently safe and effective procedure. Importantly, it will allow the electrophysiologist more time to focus on planning, patient management and communication as opposed to manual technical skills.
The capability of these technologies is growing at a rapid rate, moving us toward a potential paradigm shift in EP. Our potential to partner with robotic technology may soon take a place in the day-to-day work of electrophysiology, helping make some of the most common treatments safer and more effective. The Society for Cardiac Robotic Navigation (SCRN) has been established to promote academic discussion of automation and robotics in electrophysiology and cardiology in general. Planning is currently underway for the 5th Annual SCRN International Meeting, to be held November 2020 in Miami. Anyone interested in learning more and participating in the evolution of these technologies is invited to find further information at www.scrn-a.com and www.scrn.eu.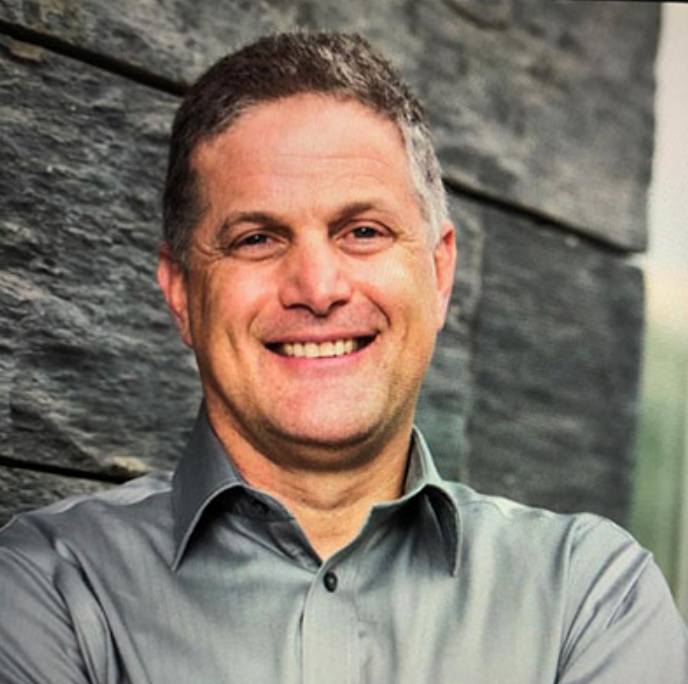 Editor's note: J. Peter Weiss, M.D., MSc, is director of ventricular arrhythmia management and robotics at Banner University Medicine Heart Institute, and associate professor of cardiac electrophysiology at the University of Arizona. He graduated with honors from University of Virginia School of Medicine in 1995, completed his residency at University of Washington and fellowships in cardiovascular disease and electrophysiology at Stanford University Medical Center as well as at the University of Pennsylvania. He is a founding board member of the Society for Cardiac Robotic Navigation. 
Related EP Robotic Systems Content:
VIDEO: Virtual Tour of the Robotic Electrophysiology Lab at Banner Health — Interview with Peter Weiss, M.D.
VIDEO: Advantages of Robotic Ablation in the EP Lab — Interview with Peter Weiss, M.D.
Time to Take Another Look at Robotics in Electrophysiology — Article by Peter Weiss, M.D.
Stereotaxis Announces Next-generation Robotic Magnetic Navigation and Imaging Systems
Stereotaxis and Acutus Medical Announce Strategic Collaboratio
Find more news on robotic cath lab and EP lab systems
References: 
1. Weiss JP, May HT, Bair TL, et al. A Comparison of Remote Magnetic Irrigated Tip Ablation versus Manual Catheter Irrigated Tip Catheter Ablation With and Without Force Sensing Feedback. J Cardiovasc Electrophysiol. 2016 Mar;27 Suppl 1:S5-S10. doi: 10.1111/jce.12901.
2. Tamas Bauernfeind, Ferdi Akca, Bruno Schwagten, et al. The magnetic navigation system allows safety and high efficacy for ablation of arrhythmias. Europace (2011) 13, 1015–1021. doi:10.1093/europace/eur073
3. Turagam MK, Atkins D, Tung R, et al. A meta-analysis of manual versus remote magnetic navigation for ventricular tachycardia ablation.. J Interv Card Electrophysiol. 2017 Sep;49(3):227-235. doi: 10.1007/s10840-017-0257-3. Epub 2017 Jun 17.
4. Schwagten B, Witsenburg M, De Groot NM, et al. Effect of magnetic navigation system on procedure times and radiation risk in children undergoing catheter ablation. Am J Cardiol. 2010 Jul 1;106(1):69-72. doi: 10.1016/j.amjcard.2010.01.371. Epub 2010 May 13.
 
---
If you enjoy this content, please share it with a colleague