Implantable Cardioverter Defibrillator (ICD)
This channel includes news and new technology innovations for implantable cardioverter defibrillators (ICD) used to treat tachycardia arrhythmias and heart failure. This includes cardiac resynchronization therapy defibrillators (CRT-D).
Magnets may interfere with the operation of pacemakers and implantable cardioverter defibrillators (ICDs) ...
New tachycardia software for the Merlin Patient Care System by St. Jude Medical has received FDA approval. The software ...
November 2006 - Physicians at UT Southwestern Medical Center are part of a multinational clinical trial evaluating ...
A retrospective study at Northwestern University Feinberg School of Medicine, Chicago, showed that dialysis patients who ...
The Atlas II ICD (implantable cardioverter defibrillator) and Atlas II HF CRT-D (cardiac resynchronization ...
Five million Americans are affected by heart failure and approximately 400,000 new cases in the U.S. are diagnosed ...
The day our May issue went to press, April 26, the Heart Rhythm Society held a telebriefing for the media to ...
Guidant Corp.'s VITALITY HE implantable cardioverter defibrillator combines the small, physiologic profile and ...
At 29 cc, OVATIO DR by ELA Medical is the world's smallest dual-chamber (DR) ICD, incorporating the AAIsafeR ...
A universal programmer for implantable cardioverter defibrillators (ICDs) and pacemakers, the Merlin Patient Care ...
The Concerto/Virtuoso line of implantable cardiac devices reportedly consists of cardiac rhythm disease management ...
Although implantable cardioverter defibrillators (ICDs) have been around for nearly 20 years, they gained ...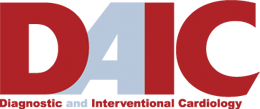 Subscribe Now