Step 2/3
Remote Viewing Systems
Last updated on August 14, 2023
Related Content
Enterprise viewers are designed to provide fast and easy access to a patient's imaging history, and today's modern ...
February 8, 2018 – Calgary Scientific announced a renewed focus on an enterprise cloud strategy, which will support its ...
December 13, 2017 — AI Visualize Inc. debuted its new cloud-based artificial intelligence (AI)-based image analysis and ...
July 24, 2017 — TomTec Zero is the latest addition to the TomTec portfolio. Now every physician reading cardiovascular ...
May 31, 2017 — MIM Software Inc. recently announced significant updates to its MIM Encore solution for viewing nuclear ...
May 31, 2016 —  MIM Software Inc. announced it has received 510(k) U.S. Food and Drug Administration (FDA) clearance to ...
February 23, 2016 — WITS(MD), a provider of medical image workflow solutions, announced a company name change to ...
There is a growing need to exchange and share imaging studies with outside entities. Hospitals that have foregone the ...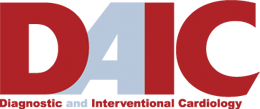 Subscribe Now
E-newsletter subscription form