February 12, 2020 — The U.S. Food and Drug Administration (FDA) has approved Carmat's investigational device exemption (IDE) application to start a U.S. early feasibility study (EFS) of its total artificial heart.
The device is designed to provide a therapeutic alternative to a heart transplant for patients suffering from end-stage biventricular heart failure.
The amended EFS protocol includes 10 transplant-eligible subjects limited to a network of seven U.S. hospitals. The primary endpoint of the study is patient survival at 180 days post-implant, or a successful cardiac transplantation within 180 days post-implant. It is a staged study with a progress report of the first three patients after 60 days, before the enrollment of the next seven patients.
 
Carmat also obtained conditional approval from two Institutional Review Boards (IRB) and this full FDA approval enables the company to accelerate the discussions with the other IRB and research contract offices at the seven sites. The company is also working closely with the Centers for Medicare and Medicaid Services (CMS) to obtain a coverage of the costs of the trial, with the objective to start patient enrollment in fourth quarter of 2020.
 
Carmat will present the EFS protocol at the 2020 symposium on mechanical support for the heart and lung of the American Association for Thoracic Surgery (AATS) Feb. 14, 2020.
 
"The full approval to initiate a U.S. study marks another milestone for Carmat and confirms the trust of the FDA in our ability to conduct the feasibility study of the first bioprosthetic artificial heart in the United States," said Stéphane Piat, Carmat CEO. "Considering the ongoing approval procedures with the Institutional Review Boards at the selected centers and discussions on the potential reimbursement of the treatment costs, we expect patient enrollment to start in Q4 2020."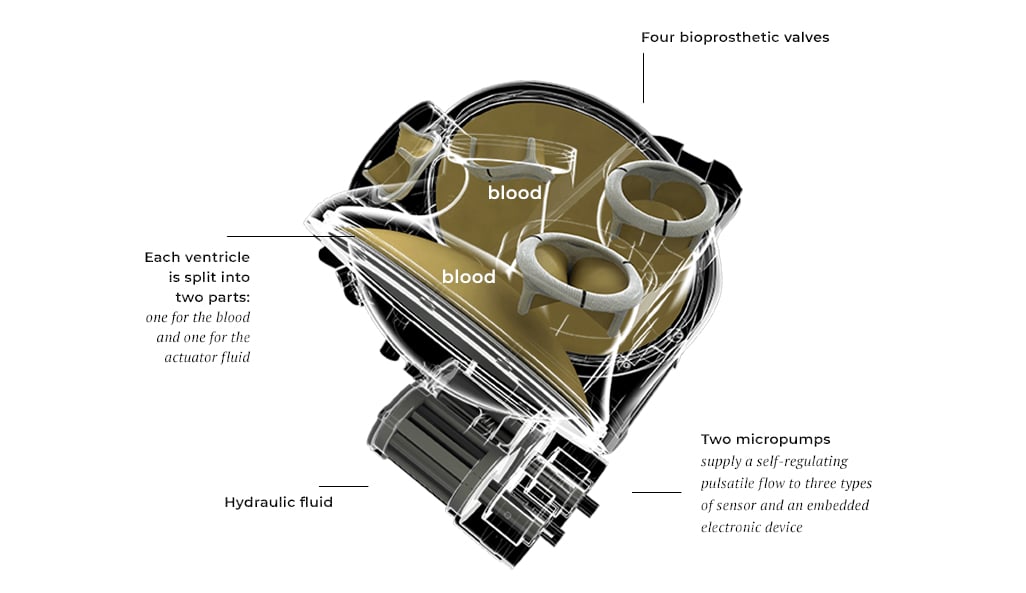 The Carmat Total Artificial Heart Project
The company is developing a credible response to end-stage heart failure. The Carmat total artificial heart is composed of the implantable bioprosthesis and a portable external power supply system to which it is connected. The company hopes to overcome the well-known shortfall in heart transplants for the tens of thousands of people suffering from irreversible end-stage heart failure.
 
The medical expertise for the project came from Alain Carpentier M.D. Ph.D., who is known for inventing Carpentier-Edwards heart valves, which are the most used in the world. The company also gained technological expertise from the Airbus Group, a world aerospace leader.
 
Given its size and the use of highly biocompatible materials, the Carmat artificial heart offers a unique self-regulation system and pulsatile nature. The device could potentially save the lives of thousands of patients each year with no risk of rejection and with a good quality of life.
 
For more information: www.carmatsa.com
 
 
---
If you enjoy this content, please share it with a colleague