Figure 1: The Abiomed Impella Connect allows data streaming from the Impella control consoles to the cloud, where the next step will be to apply predictive artificial intelligence (AI) algorithms.
July 16, 2020 – The U.S. Food and Drug Administration (FDA) approved one-way digital data streaming during patient support from Abiomed's Automated Impella Controller (AIC), the external console used with Impella heart pumps. The data streaming capability is facilitated through the Impella Connect interface, a HIPAA-compliant, cloud-based remote monitoring platform that is currently installed at more than 200 hospitals. The approval means console data could be streamed live via Impella Connect to a secure server where artificial intelligence (AI) could provide predictive clinical information to the patient's physician. 
As an example of how this technology might be used in future clinical practice, Abiomed has already trained an AI algorithm to predict the next five minutes of a patient's arterial pressure based only on the prior five minutes of console data. (See Figure 1) Abiomed has also developed AI algorithms to predict other parameters, such as stroke volume, left ventricular pressure and cardiac output. The AI algorithms are not yet cleared or approved for patient use. Once fully developed, the vendor will be submitted it for regulatory review.
Predictive analytics are possible by integrating Impella clinical study data with Impella console data from thousands of cases and training artificial intelligence networks on the co-registered data. AI networks could then receive and analyze console data in real-time and send patient-specific predictions to that patient's medical provider. (See Figure 2)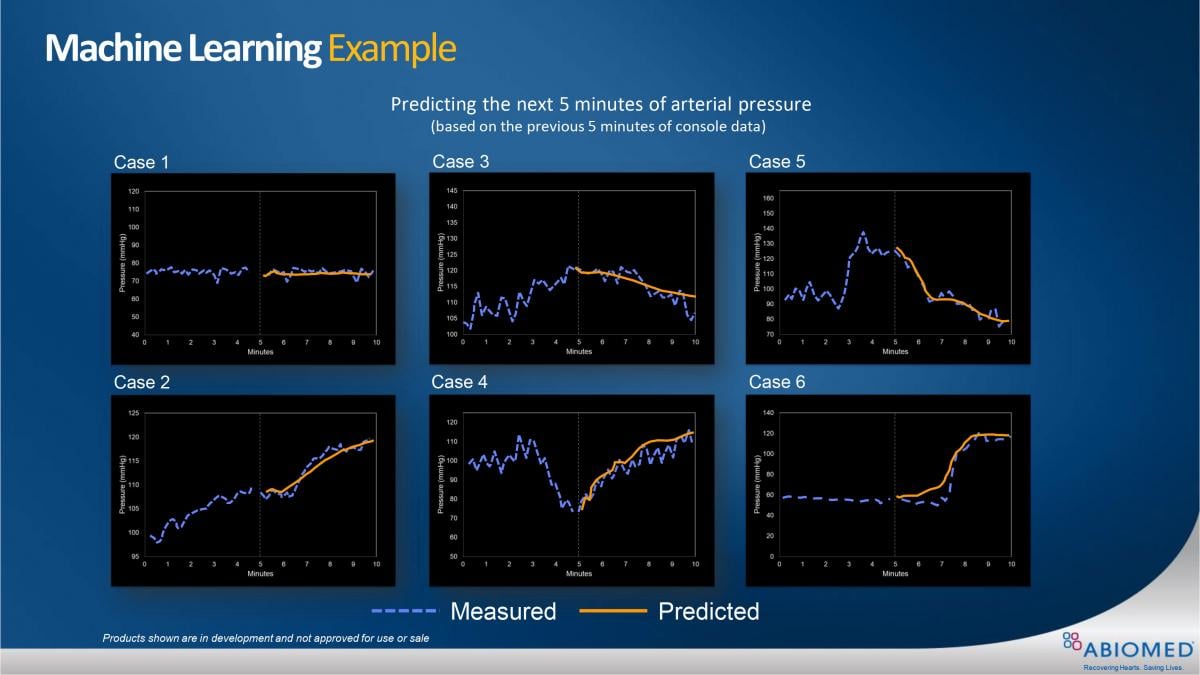 Figure 2: Six cases of machine learning using Impella Console data to predict patient arterial pressures over the next five minutes.
"Artificial intelligence networks, properly trained using large volumes of streaming data, can be powerful tools to aid in clinical decision-making," said Chuck Simonton, M.D., Abiomed's chief medical officer. "One day, using artificial intelligence, physicians may be able to confidently predict a patient's future hemodynamics. That would make clinical decision-making more efficient and improve patient outcomes."
Abiomed is also studying artificial intelligence to make more holistic predictions, such as the probability a patient will recover his or her native heart function. This information could help medical providers determine if an alternative course of action is needed.
More information on the future direction of Impella technology, including the application of artificial intelligence, is available in this online presentation.
For more information: www.impella.com
 
---
If you enjoy this content, please share it with a colleague