Getty Images
Physicians, particularly cardiologists, need access to varying formats of data and images from an assortment of different sources, instantly. This factor is critical to a better turnaround time and time to diagnosis following a procedure. Finding the right cardiovascular information management system (CVIS) is an ideal solution to this matter that can streamline data across your organization and improve workflows.
The right CVIS will ensure immediate access to complete patient information. For healthcare organizations, the result of instant, high quality and consistent patient data is well-informed treatment decisions and an enhanced patient experience. Employing an efficient CVIS will also result in better tools for reporting and first-rate imaging, and a less tedious and more productive process for administrative tasks such as billing and inventory. The CVIS should have a central role in clinical settings and its purpose is to streamline information across different systems, including the EMR, hemodynamic system and any other operation that exists in cardiac cath labs.
Inconsistent Documentation Reporting Can Lead to Potential Problems
First, it's important to be aware of the issues that stem from not having access to the structured data reporting that a CVIS provides. The problems that can result from documentation inconsistencies in the reporting of cardiac procedures are quite prevalent. Here are a few:
Use of paper, dictation systems and manual data entry all increase the likelihood of incomplete data and errors that impact medical treatment and the healthcare organization's bottom line.

Without a CVIS, structured reporting of all patient data cannot be done on the spot right at the point of care. Instead, final reports can take days or weeks. This results in potential inaccurate reporting and scoring calculations, and decisions about next steps in care then become delayed.

Not having the right equipment often leads organizations to attempt to document their clinical procedures on hemo machines, and these systems, which are mainly monitors with some other peripheral functionalities, are not intended for this purpose. This whole process involves a lot of paper, and there's likely to still be missing data.
CVIS Reliability and Ways it Can Broaden Cardiology Studies
For healthcare facilities that have gone the avenue of CVIS implementation, the benefits are multiplying. First, the structured data reporting from a CVIS allows for deeper and more intelligent insights about the patient. And since images are more easily accessible, it makes clinicians more likely to utilize them in conjunction with reporting when making decisions about patient diagnosis and care.
More efficiency (such as automated data flow, reduced manual entry and automated scoring calculations) and precision (including standardized data fields and in-depth dictionaries) in the data documentation process is another benefit many healthcare organizations have seen from implementing a CVIS. Information becomes automatically available to make administrative tasks such as billing faster and easier.
Consistency and usability are some other advantages that CVIS can bring to the table. This allows for data to be entered in a uniform way across the board, no matter what the work style or level of training of the physician who entered it. Procedural data and real-time reports are effectively processed, and electronic health records are updated more effectively. Also, having the data available from multiple servers in one location saves time and reduces errors, such as duplicate tests being ordered and having to visit multiple departments to get all the records you need.
An efficient CVIS can facilitate clinical research processes with an automated transfer to a structured database and offers the ability to drill down beyond the typical procedural indicators (such as contrast, catheter utilization, etc.). It allows the organization's stakeholders to monitor, report and utilize this data for performance improvement. The ability to track clinical cost and quality parameters creates a more streamlined process for operational, clinical and financial performance.
Roadblocks to Fully Utilizing Structured Reporting Systems
Structured reporting is heavily underutilized by medical organizations and most CVIS fail to effectively gather and sort data from their cardiology department. In fact, only an estimated 10% of cardiac cath labs in the United States are currently utilizing structured reporting as a means to provide more effective treatment, according to the online publication Cardiovascular Business. But according to a coalition of 14 professional societies led by the American College of Cardiology (ACC) and by the Society for Cardiovascular Angiography and Interventions (SCAI), structured reporting is critical to providing the highest quality patient care and data accuracy.
Why do so many organizations fail to fully utilize and take advantage of structured reporting systems? One issue is that it can be challenging to find a unified CVIS which can integrate with the organization's environment (EMR, PACS, modalities, hemodynamic machines, etc.), and work as a centralized database that provides uniform reporting. These organizations don't want the CVIS to just be a system on top of other systems.
Another contributing factor standing in the way of organizations successfully utilizing structured reporting systems include the lack of clinical intuitive features that facilitate the clinician's ability to provide quality care, such as automated scoring calculation, automated clinical guidelines updates and automated report conclusions based on clinical expertise. The lack of customization and flexibility in a CVIS solution can also become an issue hindering organizations from taking advantage of structured reporting, such as the lack of customization of protocols to include new clinical fields in the procedure descriptions, or the inability to use different languages.
Translating the Recorded Accurate Data into Quality Patient Care
Since these systems improve the efficiency of how clinical data is managed, that is likely to translate into faster and more accurate diagnosis, treatment and evaluation of patient progress.
So, the functionality of a CVIS that allows the system to dynamically integrate new and more effective clinical guidelines, such as adapting to the evolution of scoring calculation methods (such as the transition from SYNTAX score I to SYNTAX score II) or evolution of procedural techniques such as bifurcation (like the addition of DK crush stent), is a monumental feature for providing patient care.
The ability of a CVIS to easily pull up historical patient information and studies gives physicians the ability to compare and contrast, and give a better analysis of a patient's condition. And since a high-quality CVIS ensures patient data is consolidated and up to date across multiple systems in the organization, this also improves and simplifies communication between healthcare professionals and patients.
Opportunities for clinical and drug trial participation are likely to be more readily available to patients with the data mining capabilities of a CVIS. Features such as remote access means physicians can view patient information at all times and therefore likely to respond quicker with an expert diagnosis and patient care protocols.
Key Features in the Best-structured Reporting Systems
Since implementing a CVIS is a time- and resource-consuming undertaking, it's important to first evaluate the needs of the organization or cardiology practice, and how those needs correspond with the system they are considering. Below are some key features to keep in mind when looking for a CVIS:
Scalability — Does the CVIS have the ability to capture data seamlessly and in a uniform manner from systems software, and can it handle growing amounts of data as your organization expands over time?

Up to date — CVIS platforms should be proactive in staying up to date with latest clinical guidelines, and integrate latest devices, newest techniques and follow most recent recommendations to deliver the best and most accurate care possible.

Multiple language capabilities — The ability to select multiple languages for report generation, offering both convenience for patients and flexibility to providers.

Centralization — Can the database system function as the center of the cardiovascular information network, rather than a simple and limited peripheral program? The CVIS should feature centralization of all information (dosimetry, pressures, measurements, dynamic drawing, key PACS images, etc.) from the cardiac procedure.

Imaging capabilities — It's important to have a system that allows clinicians to easily access as many forms of high-quality images as possible from all entry points into the system.

Workflow — CVIS should streamline physicians' workflow by intuitively guiding them through a process that effectively provides procedural data, real-time reports and updates their organization's electronic health records. Make sure whatever system you purchase can easily process and translate all data, images and documentation and guide clinicians to next steps in a user-friendly manner.

Inventory capabilities — The ability to update inventory in real-time, with effortless recording and tracking of all materials and devices before, during and after the procedure using techniques like barcode scanning.

Cloud connectivity/remote access — The ability for healthcare providers to access reports and images from anywhere is a must-have convenient feature of CVIS.

Registries — The ability to track missing information and inconsistent data during the procedure and automated transfer of mandatory procedure data to national or state cardiovascular registries.
In the United States, more than 1,000,000 cardiac catheterization procedures are performed annually. As the volume of cardiac procedures continues, its rapid growth trajectory along with mandates for improved clinical outcomes, it is necessary to implement a comprehensive and unified CVIS to handle not only the increasing patient volumes and vastly improve clinical efficiency, yet to also deliver on the promise of true structured reporting and the most efficient end-to-end inventory management with fully embedded coding and billing.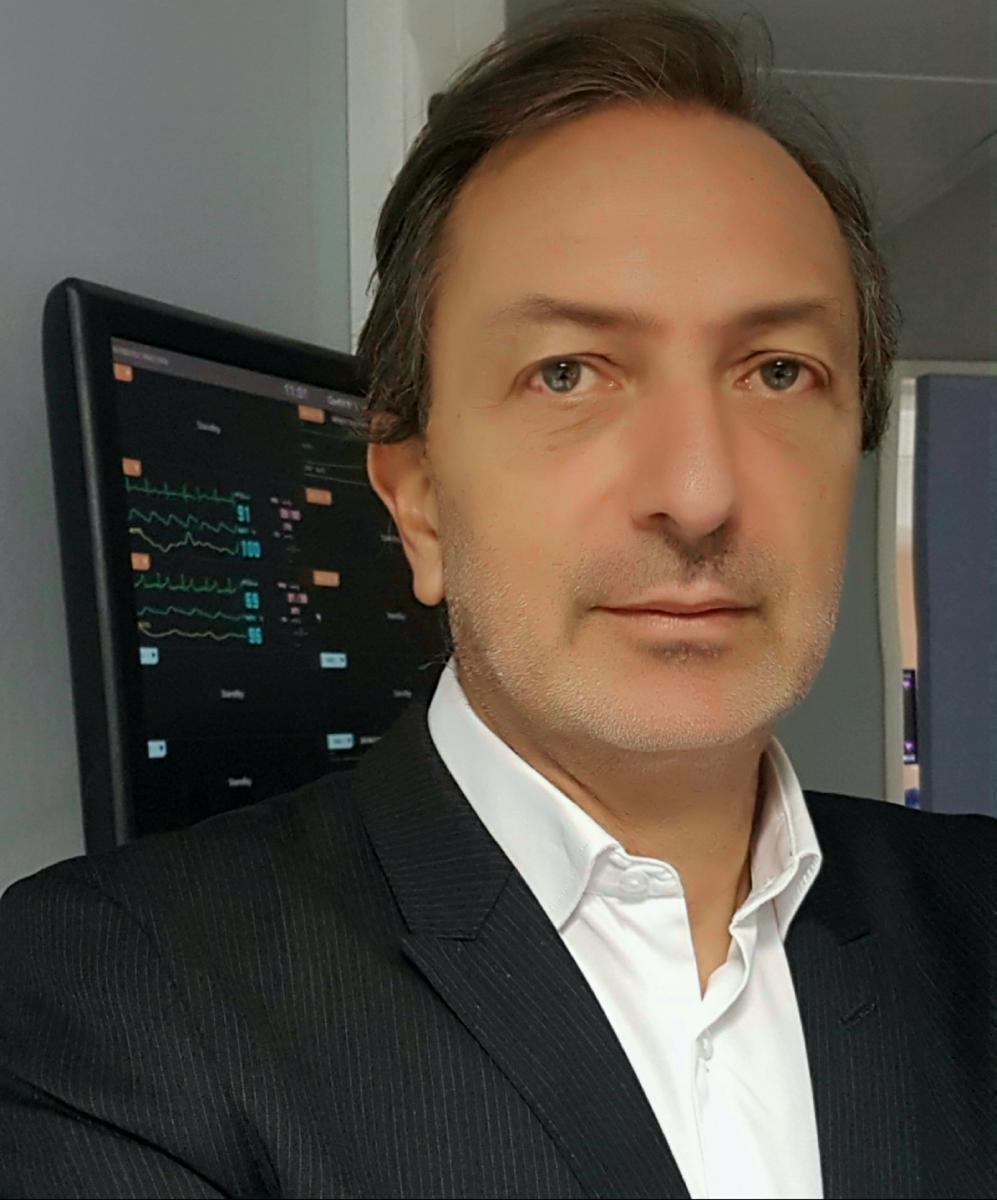 Serge Makowski, M.D., is an interventional cardiologist who is also CEO and co-founder of MediReport, a global supplier of cloud-based software for medical applications. MediReport was founded in 1995. MediReport's technology has equipped more than 400 hospitals in more than 40 countries.
View the CVIS Comparison Chart
Related CVIS Content:
Structured Reporting Has Become Key in New CVIS System Adoption
Why Structured Reporting is Needed in Cardiology
10 Questions to Ask When Purchasing a Cardiovascular Information System
It Takes Two to Tango — A Common Sense Approach to CVIS Initiatives
4 Key Trends in Cardiovascular Information Systems
Intelerad Acquires Cardiology Information Systems Vendor Lumedx
Intelerad Acquires Digisonics to Expand its Enterprise Imaging Workflow 
ScImage Cloud Partnership With Digirad Aids Flow of Nuclear and Echo Imaging
---
If you enjoy this content, please share it with a colleague