Archive Cloud Storage
This channel includes news and new technology innovations for archive cloud storage for medical data.
April 7, 2015 — Boston-based medical imaging developer Paxeramed Corp. will introduce its PaxeraUltima360° enterprise ...
April 6, 2015 — TeraMedica will introduce a sophisticated analytics platform and dashboard for its vendor neutral ...
Whitepapers | Rupinder Colby, MPH and Jef Williams, PMP, MBA
Archiving capabilities and vendor neutrality are relatively simple concepts to understand, but the overarching clinical ...
February 20, 2015 — At the 2015 annual meeting of the Healthcare Information and Management Systems Society (HIMSS) ...
Perhaps the biggest trend in health information technology today is the movement away from traditional picture archiving ...
As editor of DAIC, I keep a close watch on trends in cardiovascular technology and try to predict what the next big ...
December 22, 2014 — According to the Dell Global Technology Adoption Index, 96 percent of mid-size healthcare ...
There were a few intriguing technology trends at the Radiological Society of North America (RSNA) 2014 meeting that ...
Sentara Health in Virginia is going through the process of choosing a new cardiovascular information system (CVIS) and ...
McKesson is committed to working with facilities to adapt to the new healthcare reality in both an effective and cost ...
November 26, 2014 — ClearDATA and Merge Healthcare Inc. announced that ClearDATA will be the cloud-computing provider ...
October 10, 2014 — The swift migration to cloud computing and data recovery services shows no signs of slowing, with ...
McKesson Enterprise Image Repository brings together scattered images from numerous isolated systems into the image ...
A big trend in healthcare IT at HIMSS 2014 was the creation of enterprise-wide image access systems. With the ...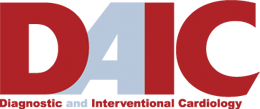 Subscribe Now