Pharmaceuticals
This channel includes news and new technology innovations for cardiovascular pharmaceutics. This includes antiplatelet agents, anticoagulation drugs, INR testing, NOAC, OAC, IV administered drugs such as Heprin, and dual antiplatelet therapy.
Results from the Phase II MEND-CABG study — which looked at demonstrated the clinical benefits of MC-1 in reducing ...
Hospitals and other medical facilities across the state of Washington will receive $1 million in grant money allocated ...
The FDA has approved NitroMist (Nitroglycerin Lingual Aerosol) for acute relief of an attack or acute prophylaxis of ...
A new study published in the Oct. 30 edition of "Circulation" calls the onset of peripheral arterial disease (PAD) among ...
A dedicated interventional cardiology track is slated during the 2006 Scientific Sessions of the AHA in Chicago that ...
Washington University surgeons at Barnes-Jewish Hospital, St. Louis, began training at UMC in Tucson on Nov. 2 to become ...
A large California-based study has shown that patients with heart failure who start taking statins, compared with ...
CV Therapeutics Inc. says the MERLIN TIMI-36 study of ranolazine will proceed to the study close-out phase now that the ...
FDA has accepted ARIXTRA (fondaparinux sodium) Injection for priority review — the anticoagulant supplemental drug ...
FDA and Duke Clinical Research Institute will be working to develop a new generation of tools that enable early ...
Administering a cholesterol-lowering drug prior to heart bypass surgery or surgical repair of a faulty heart valve ...
Drugs traditionally used for the treatment of gastric ulcers could have therapeutic potential in chronic heart ...
Plus, underuse of aspirin after stent is "a travesty" says Mayo doctor

Cardiologists were urged to halt the ...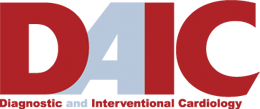 Subscribe Now