October 1, 2015 — Infinitt North America will feature the Infinitt Healthcare Platform (IHP) at RSNA 2015. This ...
October 1, 2015 — The first and only system that delivers real-time X-ray radiation dose monitoring for physicians and ...
September 14, 2015 — Vital Images Inc. recently introduced the VioSuite Image Management and Vitality Solutions Business ...
Sentara Health in Virginia is going through the process of choosing a new cardiovascular information system (CVIS) and ...
McKesson is committed to working with facilities to adapt to the new healthcare reality in both an effective and cost ...
QICS is a unique, automated workflow management solution to help today's medical professionals enhance the delivery of ...
Many of the key trends in radiology seen at the Radiological Society of North America (RSNA) 2014 meeting are discussed ...
Here are ITN Editor Dave Fornell's choices for the most innovative new imaging technologies shown on the expo floor at ...
At RSNA 2012, Hitachi featured its Echelon Oval 1.5T MRI system, which features the widest bore on the market at 74 cm ...
DAIC Editor Dave Fornell highlights the latest advancements that will impact cardiovascular imaging from the 2012 ...
Imaging Technology News experts discuss the trends and latest technology they saw on the show floor and in sessions at ...
DAIC editor Dave Fornell explains some of the most innovative cardiovascular imaging technologies showcased by vendors ...
Toshiba (Canon) unveiled its Aplio 500 ultrasound system at RSNA 2011, , which offers a unique 3-D fly-through imaging ...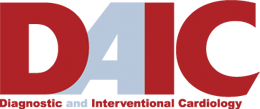 Subscribe Now