An example of the new transesophageal echo (TEE) visualization technology called TrueVue was shown at TCT 2018 for the first time. Philips' new photo-realistic rendering is designed to offer a surgical view of cardiac structures to aid transcatheter procedural navigation.
February 25, 2019 — Diagnostic and Interventional Cardiology has been recognized as a finalist in the Jesse H. Neal Awards for the third year in a row. DAIC editor Dave Fornell was named a finalist in the Best Range of Work by a Single Author category for his reporting from the Transcatheter Cardiovascular Therapeutics (TCT) 2018 conference, that included blog posts and video coverage.
Best Range of Work by a Single Author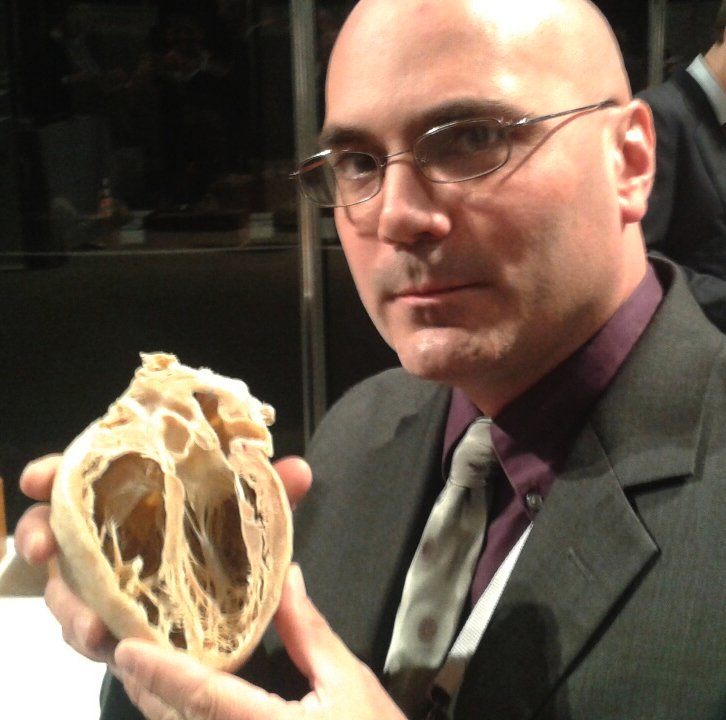 DAIC Editor Dave Fornell had been covering healthcare since 2006. In that time, the nature of publishing has largely converted from print to a much larger focus on digital, and Fornell has transitioned with this climate. In addition to articles and blogs, he produces about 100 videos per year with thought-leader interviews and his Editor's Choice video series, highlighting the newest technology on the expo floor. To maximize time at shows, Fornell walks around with the video camera slung over his shoulder for the most of the time.
Fornell also put a large amount of effort into social media over the past three years, building a large following, and uses his iPhone to cover conferences rather than bringing his laptop. He shoots between 200-400 photos and 20-40 short videos, which are used in social media posts throughout the conference and for stock art images later in the year. DAIC's social media reach on Facebook alone has reached 100,000 or more a month this April. The two cardiology conferences covered reached 130,000 and 321,000 unique viewers.
Keeping a close watch on weekly website, eNewsletter and social media analytics, Fornell leveraged this data to develop an SEO strategy to make DAIC content appear higher in Google searches. Combined with technical SEO efforts by our IT team, DAIC's website pageviews rose from 780,000 in 2015 to more than 2.3 million in 2018.
In 2018, he also began using a 360 camera to show equipment installations at hospitals.
Fornell and the DAIC editorial team were also named a finalist with DAIC's sister radiology publication Imaging Technology News (ITN) for best technical article. The article "The Debate Over Gadolinium MRI Contrast Toxicity," explains the issues involved in patient claims that gadolinium-based MRI contrast agents may be causing health issues. ITN was named a finalist in three Neal categories.
Established in 1955 and recognized as the "Pulitzer Prize of the business press," the Jesse H. Neal Awards are sponsored and hosted by Connectiv, a division of the Software & Information Industry Association. The winners, selected for exhibiting journalistic enterprise, service to the industry and editorial craftsmanship, will be announced on April 5, at the New York City awards luncheon.
You can view the complete list of finalists here.
See other awards DAIC has earned.