Behavioral science is being applied in unique ways for enterprise imaging product design. Involving clinicians in the product design process has led Change Healthcare to completely re-architect a new-generation hemodynamic solution.
By listening to key stakeholders, new features are being brought to market that will have notable impact on the way health systems operate. By building better products, health care organizations can help improve patient outcomes and ultimately transform healthcare, one behavior at a time.
A hemodynamics system developed by Change Healthcare has implemented 19 user-centric concepts and undergone iterative testing.  
Healthcare professionals' expertise  allows new features to be introduced  that will influence the way health systems operate. These innovations can help address challenges — like employee burnout — that the industry faces while keeping pace with new technology, cardiovascular care and increasing clinical demands.
What is behavioral science?
"Behavioral science is the study of human behavior. It combines psychology, sociology, social and cultural anthropology, and economics," says James Stinnett, behavioral scientist at Change Healthcare. "Think academic theory, coupled with real-life application."
The behavioral science team at Change Healthcare conducts research to understand how people have acted in the past and to predict and hopefully help influence how they are going to act in the future.
"As it applies to product research and design, we need to understand, beyond the basics, what a tool needs to do. We also need to understand why a tool needs to do those things," says Stinnett. "What is the emotional state of the user? What are the time constraints? What's the social and physical environment — all of these things impact the end user."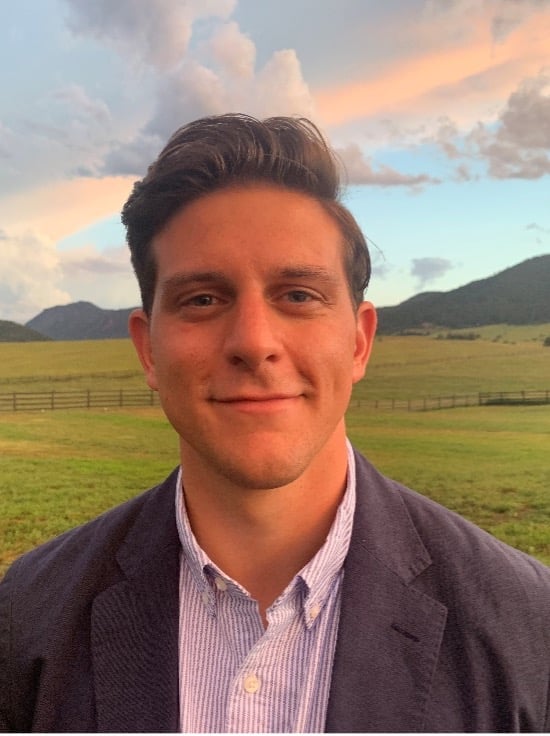 "When we're dealing with people, a few things need to be taken into consideration," Stinnett adds. "The first is context — the situation that people are making decisions in. We also want to try to account for bias, which are systematic errors in thinking that flaw our decision-making. We have to make so many choices all day, every day. How do we account for this bias that we each have?"
Researchers also need to account for choice architecture. How are the decisions influenced by the layout, the order, the range of choices that are given?
Behavioral design takes the research-driven human understanding of behavioral science and applies it to the hemo system's interface. Using those user insights and design interventions within the tool hopefully will increase usage of that tool.
Designing a Next-Generation Solution
The research team at Change Healthcare is comprised of both UX and behavioral science researchers. On the UX side, researchers want to understand how humans interact with each component. On the behavioral science side, they want to understand human capacity.
That combination of UX and behavioral science can lead to meaningful innovation, especially when clinicians are involved in the design process.
Change Healthcare recently redesigned one of its hemodynamics products, preserving what users deem to be working well and prioritizing user-suggested improvement across 6 customer sites.
Learning more about the behavioral aspect was critical for Change Healthcare to build tools that people want to use. Through the lens of behavioral science, the 3 areas to address to improve the hemo offering were:
Choice overload

Default bias

Optimizing mental friction
Choice overload is the paralyzing effect that can impact decision-making. The more options that are available, the harder it becomes to choose. Too many choices make the experience feel more draining, and make users more likely to put off decision-making entirely because they feel overwhelmed.
"We know that environment exacerbates sensitivity to choice," says Stinnett. "Hemo users are in a time-constrained, high-risk decision-making environment, making them highly sensitive to too many options. This can pose considerable consequences and lead to a less-than-ideal experience for everybody.".
Default bias refers to people's tendency to choose inaction over action, as well as their preference to stick with previously made decisions. Incorporating default options, like fields or templates, can reduce mental burdens. These default options can help conserve mental energy.
The hemo system is complex. For users to get the most out of it requires an ability to customize it to site-specific needs. The key is to strike the right balance between default options, while still being able to do the customization.
This is compounded by cognitive depletion. When a person is stressed, their decision-making is biased toward habits, and makes them unable to handle complex tasks. "That's the real behavioral challenge of product design," says Stinnett. "Playing into this default bias, where can we provide defaults to continue to save time and energy and deliver time savings? But also where in the tool may users not be best served by just going with the flow and needing to customize and configure what specific needs they have."
Mental friction occurs when a user interface forces someone to stop and think, increasing the cognitive load that's required for them to complete that task. That friction can have positive effects under the right circumstances. It can be vital for protecting clinicians, techs and nurses, and ensuring they don't complete tasks accidentally. It can be thoughtful and intentional when used as its own intervention or where a pause in the process might be needed.
Impact on Clinicians and Staff
These types of behavioral integrations can add up to meaningful effects, and especially time savings. This served as a foundational piece of the hemo product redesign.
Across user types, time is a real premium. Everyone is fatigued by having to navigate through too many screens, too many clicks. The hemo system's single platform helps users save minutes per case, that can potentially add up to hours in a day.
Stinnett says users also were looking for a "legal safety net." They want to be in control and seek certainty, especially in the context of hemo where someone's life is on the line. The system's functionality of showing who contributed to what, who signed off on which aspects of the data and making sure all the fields are filled in correctly helps minimize any downstream negative impacts.
It helps validate nurses and techs and increase their competence with the tool. This was important for the nurses who referenced the single platform providing legal coverage if someone makes a mistake. The mental strain of keeping up while juggling so many tasks in the cardiac suite is a constant mental burden. The tool helps minimize that burden.
Finally, partnerships require trust. Research has shown that mature and positive vendor partnerships require that trust. Change Healthcare wants to involve clinicians in the research and design process wherever possible to build on this partnership as it develops new products.
Avoiding "Carpal Click Syndrome"
Change Healthcare worked with the North Mississippi Medical Center in Tupelo, Mississippi, to get input and additional feedback for the hemo system redesign.
Barry Bertolet, MD, FACC, is an interventional cardiologist and the director of the catheterization lab. "The Behavioral Science Unit at Change Healthcare understands what some of the stressors are that we have in our interactions, particularly in the cath lab," he says. These stressors lead to physician burnout and other issues.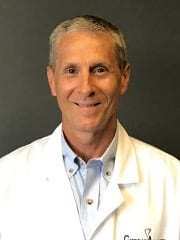 The researchers interviewed physicians and staff. These interviews generated feedback on what providers wanted out of the redesigned hemo system, which included:
Fewer clicks

Inclusion of quality metrics

Less time to provide a final report

Providing the referring physician notification of the procedure

Ability to customize for individual physicians or individual hospital

 
According to Bertolet, customization is critical as more cardiovascular (CV) interventions move to the cath lab and a minimally invasive approach. "Going forward, any hemo reporting system is going to need to be adaptable. It needs to be able to evolve to the new technologies, as well as the new documentation and reporting requirements that are being issued by insurance providers as well as payers."
Bertolet says in the future, the hemo reporting system must be sensitive to the demands on the provider — at all levels. "Change Healthcare through their behavioral science system is taking a huge step forward by incorporating these issues into the development of future technologies." 
Editor's Note: This article is a summary of a Change Healthcare sponsored webinar from February about using behavioral science to redesign a hemodynamics system. You can learn more about how Dr. Bertolet and his colleagues worked with Change Healthcare and watch the full webinar here.
---
If you enjoy this content, please share it with a colleague