A Diagnostic and Interventional Cardiology Roundtable Webinar, September 2 at 12 ET/ 11 CT
Artificial intelligence is becoming best practice to support clinical decisions and help standardize echocardiography analysis for practices. AI, trained on millions of outcome-based data, can provide automation for operators to obtain highly accurate and precise measurements, to better detect and predict cardiovascular disease.
Part 1 – Patricia A. Pellikka, M.D. (Vice Chair, Department of Cardiovascular Medicine at Mayo Clinic, US)
Currently, the identification of cardiovascular diseases by echocardiography, such as heart failure with preserved ejection fraction, remains subjective and challenging. Pellikka discusses the utilization of deep-learning applications to echocardiography for the diagnostic classification of cardiovascular disease. This Includes insights into how AI applications are being used and developed for automated image quantification and prediction of heart failure and coronary artery disease.
Part 2 - Federico M. Asch, M.D. (Director of the Echocardiography Core Lab at MedStar Health Research Institute, Georgetown University, US)
The global COVID-19 pandemic has created significant burden for health care and is shown to significantly affect the heart for which echocardiography is playing an increasingly significant role. Federico Asch, M.D., discusses the results of the WASE-COVID study, a multi-center study from The World Alliance Societies of Echocardiography, comparing human vs machine learning-based echocardiography analysis applied as a predictor of outcomes in acute Covid-19 patients – and how it can be applied to help clinicians more consistently measure ejection fraction and strain.
Part 3 -  Q&A
DAIC Editor Dave Fornell hosts a Q&A session with Dr. Pellikka, Dr. Asch and Dr. Woodward, Chief Technical Officer at Ultromics, taking a closer look at the AI used in both studies and the role in clinical practice today.
Speakers

Patricia Pellikka, M.D., Vice Chair, Department of Cardiovascular Medicine, Mayo Clinic, US

Federico Asch, M.D., Director of the Echocardiography Core Lab at MedStar Health Research Institute, Georgetown University, US

Gary Woodward, Ph.D., Chief Technical Officer, Ultromics
UNABLE TO ATTEND THE EVENT?
Registrants will automatically receive a link to the on-demand version when available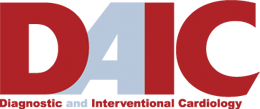 Subscribe Now