GE Healthcare sponsored webinar takes place October 22, 1 PM ET
The dynamics of our world are changing rapidly. Cardiologists are being challenged to complete documentation in an increasingly challenging clinical setting while adhering to ever-changing guidelines. Both of which will require taking workflow efficiency to a higher level, something that was not easy, even in the pre-COVID-19 world. The fact is, 43 percent of cardiologists are burnt out and spend twice as much time interacting with the electronic health record as they do with patients.[1,2]
Join our panel of experts as they share: 
   • Their experience with structured reporting
   • How this has positively impacted their workflow 
   • Perspectives on AI in cardiology and the path forward 
This webinar will also include a preview demo of GE Healthcare's Centricity Cardio Enterprise [3] with Intelligent Reporting,[4] designed to help cardiologists spend time on what matters most, the patient. 
Intelligent Reporting leverages a rules-based artificial intelligence (AI) engine that can automatically provide findings based on clinical industry standard rules which are incorporated in the software. Ultimately, Intelligent Reporting helps reduce the cardiologist's documentation burden by providing reports up to 83 percent complete before the physician opens the exam to review.[5] 
Cardiovascular disease is complex. Structured reporting does not have to be. 
The webinar takes place Oct. 22 at 1 PM ET.
Featured Speakers
 


Dr. Diego Segura-Rodriguez is a cardiologist specialized in cardiac multimodality imaging, working at San Cecilio University Hospital in Granada (Spain) where he combines cardiac imaging with clinical cardiology. During his career, Diego has developed skills in echocardiography, including transesophageal and stress echocardiography, reaching advance certification for it by the Cardiac Imaging Association of the Spanish Society of Cardiology. He thinks that multimodality imaging has an essential role on the current cardiology  In this sense, Diego has acquired cardiac MRI and cardiac CT skills and currently uses them in his working routine.

Dr. Anatole Trakhtenbroit, M.D., graduated from Albert Einstein College of Medicine in 1984. He completed his internal medicine residency and served as chief resident at the University of Texas Health Science Center in San Antonio. He also completed his cardiology fellowship at Baylor College of Medicine in Houston. He has been with the Cardiology Clinic of San Antonio for 29 years and retired this year. He was a director of non-invasive cardiology at Methodist Hospital in San Antonio and was involved for three years with the implementation of structured reporting from GE CCW system.
Additional Speakers
Moderated by:


Christina Demur
GM, Cardiology IT
GE Healthcare
 
Demo provided by:


Jessica Brendsel, ACS, RDCS
Solution Consultant, Cardiology IT
GE Healthcare (prior cardiac sonographer 
and echocardiography lab manager)
About Centricity Cardio Enterprise
An integrated Cardiovascular PACS (CVPACS) and Information System (CVIS) that bridges the gaps between care areas and healthcare information systems. It provides a single point of access for patient data, waveforms, images, analysis tools and physician reports – combined with powerful end-to-end management, analytics and workflow tools across the cardiovascular care pathway.
References:
1. The Advisory Board Webinar: Promoting Physician Engagement; Medscape National Physician Burnout, Depression & Suicide Report 2019; Anagnostopoulos, F. et al., "Physician Burnout and Patient Satisfaction with Consultation in Primary Health Care Settings: Evidence of Relationships from a One-with-many Design," Journal of Clinical Psychology in Medical Settings 19, no. 4 (2012): 401-10; Shanafelt, TD, et al., "Burnout and Medical Errors Among American Surgeons." Annals of Surgery 251, no. 6 (2010): 995-1000; Grisham, Sarah, "Medscape Cardiologist Lifestyle Report 2018," Medscape; Kane L, "Medscape Cardiologist Compensation Report 2019," Medscape. 
2. The Advisory Board Webinar "Promoting Physician Engagement; Grisham, Sarah, "Medscape Cardiologist Lifestyle Report 2018," Medscape; Sinsky C, et al. "Allocation of Physician Time in Ambulatory Practice," Ann Intern Med. 165, (2016): 753–760. 
3. Centricity Cardio Enterprise is comprised of Centricity Universal Viewer and Centricity Cardio Workflow. 
4. Available within the Adult Echo Module only.
5. Centricity Cardio Workflow v7 Intelligent Reporting out-of-the-box configuration compared to 2017 IAC guidelines excluding doppler.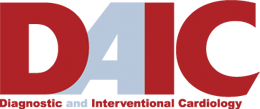 Subscribe Now