Change Healthcare sponsored webinar took place on November 8 at 2 ET, and is now available to view on-demand.
The direct impact of COVID-19 is substantial. The resulting impact of the pandemic has forced healthcare organizations to cope with reduced budgets, higher cost of technology solutions, and ever-growing exam volumes. To keep up with these staggering challenges, providers must improve clinical efficiencies in cardiovascular imaging departments.
Advances in imaging technology have given providers the tools they need to develop leading training programs. This webinar will outline how you can leverage the latest technology to respond readily to the needs of various learners and adapt to a variety of cardiac training situations.
Using real-world demonstration, we will show how one provider has overcome the odds to continually deliver high-quality patient care though:
•   A unique continuous learning approach to training cardiac fellows
•   Addressing the extreme volume of patient studies
•   Mitigating the learning curve for fellows coming into cardiology
•   Clinical review and direct care at any time from any place
•   Streamlined workflow and data dissemination
Learning Objectives
By the end of this webinar, participants will understand that high-quality care starts at the point of education and can transform cardiovascular imaging. Attendees will see how optimized workflows can improve quality and will be able to:
Identify effective ways to train cardiac fellows using the latest imaging technology

Understand the main challenges faced in training cardiac fellows

Demonstrate how structured reporting can benefit training programs

Explore new ways to improve report quality, accuracy, and customizations
Featured Speakers

Gregg Pressman, MD
Cardiologist
Dr. Gregg Pressman is Director of Academics for the Division of Cardiology and Associate Program Director for the Cardiovascular Diseases Fellowship Training Program at Einstein Medical Center Philadelphia. His primary research interests involve mitral valve disease, cardiac calcification, and echocardiography.
Nathanael Tran, MD
Cardiologist, Internal Medicine
Dr. Nathanael Tran is a cardiology specialist in Philadelphia. He received his medical degree from University of Connecticut School of Medicine and has been in practice 6 years. He is currently a third-year fellow at Einstein Medical center.

Eric Peterson, DO
Cardiologist, Internal Medicine
Dr. Eric Peterson is a cardiology specialist in Philadelphia. He received his medical degree from Rowan University School of Osteopathic Medicine and is currently a first-year fellow at Einstein Medical Center.
About Change Healthcare
Change Healthcare is a leading independent healthcare technology company, focused on insights, innovation and accelerating the transformation of the healthcare system through the power of the Change Healthcare platform. Change Healthcare facilitates over 15 billion transactions and more than one-third of all U.S. healthcare expenditures. The company is a leader in Enterprise Imaging and manages over 41 petabytes of imaging data annually. Their customer base includes approximately 2,400 payer connections, 3,400 imaging facilities, 1,000,000 physicians, 125,000 dentists, 39,000 pharmacies, 6,000 hospitals and 700 laboratories.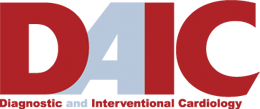 Subscribe Now