Blood Pressure Monitor
This channel includes news and new technology innovations for blood pressure monitors.
November 8, 2013 — A new way of using
blood pressure
-lowering medications could prevent more than a fourth of heart ...
October 11, 2013 — The U.S. Food and Drug Administration (FDA) has cleared Sotera Wireless Inc.'s patented continuous ...
September 17, 2013 – The new VitalView software from SunTech Medical provides physicians with a data management tool to ...
The Mikro-Cath disposable blood pressure catheter delivers accurate and reliable hemodynamic data from within the heart ...
May 24, 2013 — Welch Allyn has released its new FlexiPort EcoCuff blood pressure cuff and EarlySense Vitals surveillance ...
April 11, 2013 — SunTech Medical's noninvasive blood pressure products have successfully passed multiple ...
April 4, 2013 – SunTech Medical has updated its line of automated blood pressure (BP) monitoring with the Tango M2 ...
March 27, 2013 — A new test that detects asymptomatic individuals who may be at risk for cardiovascular disease is being ...
SunTech demonstrated its new Tango M2 cardiac stress test automated blood pressure monitoring system at the American ...
March 19, 2013 — Spacelabs Healthcare has released the latest version of their cardiology information management system ...
October 1, 2012 — SunTech Medical's One-Piece Durable Cuffs are a new line of easily disinfected, reusable cuffs for ...
September 13, 2012 — SunTech Medical will display its blood pressure monitoring technology at the International Society ...
June 21, 2012 — SunTech Medical, a company specializing in non-invasive blood pressure measurement products and ...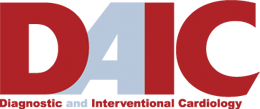 Subscribe Now