Cardiovascular Clinical Studies
This channel includes news and new technology innovations from cardiovascular clinical trials. These clinical studies include all cardiac subspecialties.
March 6, 2007 — A first-of its-kind study has shown that cardiac arrhythmias, one of the most common yet ...
Feb. 16, 2007 — Congressional staff members were informed about the latest advances in cardiac care for women ...
Feb 9, 2007 — Research spanning three decades links a newly discovered gene variant in women to greater ...
Jan. 31, 2007 — BG Medicine (BGM) has announced its participation in an alliance with Merck & Co., AstraZeneca ...
Reuters reports that a study of military veterans suffering from post-traumatic stress disorder showed that more ...
A new study, released today by the Society for Cardiovascular Angiography and Interventions, shows that the ...
Magnets may interfere with the operation of pacemakers and implantable cardioverter defibrillators (ICDs) ...
An aspirin a day really does keep heart attack and stroke away for women, yet fewer than half of American women ...
While general endotracheal anesthesia (GETA) is the most common type of anesthesia used in infrainguinal bypasses ...
A large California-based study has shown that patients with heart failure who start taking statins, compared with ...
British researchers have concluded that counseling and education aimed at preventing coronary heart disease have ...
Early clinical results from Abbott's ongoing ABSORB clinical trial, the world's first study to evaluate the ...
When it comes to opening blocked carotid arteries, surgery may be less risky than stents according to a study by ...
Reuters reports that seniors with diabetes are twice as likely to die from cardiovascular disease than non ...
Administering a cholesterol-lowering drug prior to heart bypass surgery or surgical repair of a faulty heart valve ...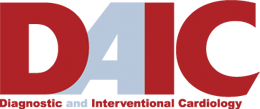 Subscribe Now