Contrast Media Injectors
Contrast media injectors are used to inject contrast media or contrast agents to enhance the blood and perfusion in tissues.
The Stellant D CT Injection System is a full-featured, dual syringe injection system that reportedly enables ...
EmpowerCTA injector system offers both ACIST's patented extravasation detection accessory (EDA) and a saline chase. This ...
September 12, 2008 – Navilyst Medical launched two new devices this week, an enhanced PICC Convenience Kitting and a new ...
August 18, 2008 – Maximus, a business unit of infusion therapy firm Medegen Inc., today announced as a result of a co ...
July 24, 2008 – Covidien recently launched the Optistar Elite contrast delivery system, designed to inject contrast ...
The only safe assumption to make about today's current gold standard imaging modality used to identify and ...
June 18, 2008 – Bracco Diagnostics showcased its Cardiac PET Perfusion Imaging with CardioGen-82, a Rubidium Rb 82 ...
MEDRAD Inc. won a Medical Design Excellence Award (MDEA) for the MEDRAD XDS Extravasation Detector, a device for the ...
April 8, 2008 - Battelle, a nonprofit independent research and development organization, and MEDRAD Inc. won a Medical ...
February 13, 2008 – MEDRAD Inc. delivered the 10,000th Mark V ProVis Angiography Injection System, which is used ...
January 2, 2008 – Allergic-like reactions to gadolinium-containing contrast injections in adults and pediatric patients ...
Bayer Healthcare Pharmaceuticals responded to concerns by the Joint Commission on Accreditation of Healthcare ...
November 19, 2007 – Covidien Imaging Solutions, a subsidiary of Covidien Ltd., signed a multi-year deal to supply X-ray ...
In 2006, 141 million imaging examinations, including MRI, CT, PET and SPECT, were performed worldwide using a contrast ...
October 18, 2007 - Guerbet will feature at TCT 2007 its x-ray contrast agent, Oxilan (ioxilan) injection, a contrast ...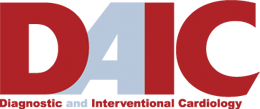 Subscribe Now