Contrast Media Injectors
Contrast media injectors are used to inject contrast media or contrast agents to enhance the blood and perfusion in tissues.
July 20, 2012 — Acusphere Inc. announced that it had completed the marketing authorization application (MAA) dossier for ...
June 22, 2012 — Bayer HealthCare's Radiology and Interventional unit has launched the new Mark 7 Arterion Injection ...
June 8, 2012 — Bayer HealthCare announced the formation of a strategic partnership with Radimetrics Inc. that will offer ...
June 8, 2012 — Bayer Radiology and Interventional announced the introduction of the Certegra Workstation, an informatics ...
Feature | Dr. Kamran Zamanian and Jamie Stillborn, iData Research Inc.
Peripherally inserted central catheters (PICCs) are devices used for intravenous access to facilitate the delivery of ...
Feature | Rohan Panda, Frost & Sullivan Healthcare Research Associate
Medical devices employed for injecting radio-opaque contrast media into the body to enhance the visibility of tissues ...
Contrast-induced nephropathy (CIN) is a significant problem resulting from the use of iodine contrast agents in computed ...
March 7, 2012 — Covidien announced the global launch of the Optivantage dual-head computed tomography (CT) contrast ...
February 2, 2012 — AngioDynamics entered into a definitive agreement to acquire privately held Navilyst Medical in a ...
January 6, 2012 - Bracco Imaging SpA has acquired Swiss Medical Care (SMC), a Swiss company headquartered in Lausanne ...
December 29, 2011 — Medrad Inc. recently released the Certegra Informatics Connect.RIS vendor-neutral informatics ...
Automated contrast media injectors control contrast dosage, record the amount used and speed injections to keep up with ...
August 9, 2011 — Acist Medical Systems Inc., a Bracco Group company and provider of advanced contrast injection system ...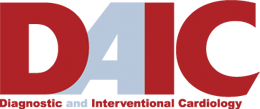 Subscribe Now