Pediatric Cardiology
This channel includes news regarding new technologies used in the specialized care for diagnosing and treating children with heart conditions. This includes advanced diagnostics for evaluating and treating pediatric heart conditions such as congenital heart defects, cardiac arrhythmias and acquired heart diseases.
March 2, 2022 – As 1-year-old SaRyia Moore and her family celebrate American Heart Month, they do so will full, grateful ...
January 15, 2022 – Babies who are born with only one functioning heart ventricle must undergo a series of three ...
February 15, 2022 — UC Davis pediatric electrophysiologist Dan Cortez placed two objects onto the table in front of ...
January 19, 2022 — Heart function recovery returned within three months in children who developed COVID-19 related multi ...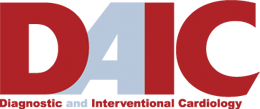 Subscribe Now