Pediatric Cardiology
This channel includes news regarding new technologies used in the specialized care for diagnosing and treating children with heart conditions. This includes advanced diagnostics for evaluating and treating pediatric heart conditions such as congenital heart defects, cardiac arrhythmias and acquired heart diseases.
December 14, 2021 – The National Capital Consortium for Pediatric Device Innovation (NCC-PDI) announces five awardees ...
Children's Hospital Los Angeles cardiologist Michael Silka, M.D., helped to pioneer the development of indications for ...
September 1, 2021 — University of South Australia researchers have designed a computer vision system that can ...
July 8, 2021 – Xeltis announced it started the first pivotal trial for a synthetic polymer restorative pulmonary valve ...
June 28, 2021 - A recent analysis found that children and adolescents with multisystem inflammatory syndrome in children ...
June 21, 2021 — The U.S. Food and Drug Administration (FDA) approved Boehringer Ingelheim's dabigatran etexilate ...
March 18, 2020 — A groundbreaking new study led by University of Minnesota Twin Cities researchers from both the College ...
December 22, 2020 — An observational study has launched to evaluate the short- and long-term health outcomes of SARS-CoV ...
December 21, 2020 — U.S. Food and Drug Administration (FDA) approved updated labeling December 17 for Abbott's HeartMate ...
December 2, 2020 — A 2-month-old infant diagnosed with COVID-19 (SARS-CoV-2) experienced reversible myocardial injury ...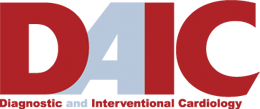 Subscribe Now