Stroke
This channel includes news and new technology innovations for stroke. It includes both diagnosis and treatment of stroke, stroke imaging, pharmaceuticals and interventional stroke technologies. Stroke comes in two forms, which have different therapies.
1. Ischemic stoke is a blockage of an artery in the brain, preventing blood flow and is offen referred to as a "brain attack" because it is a similar casue as a heart attack. This type of stroke is often treated with anti-coagulants, including use of tissue plasminogen activator (tPA). Interventional mechanical thrombectomy can also be used to remove the clot.
2. Hemorrhagic stroke is caused when there is bleeding due to a ruptured blood vessel in the brain caused by a brain aneurysm burst or a weakened blood vessels. These strokes are less common, but exact diagnosis is important, because use of tPA in these patients can have catastrophic consequences. Treatments include interventional embolization and surgical clipping of target vessels. 
April 18, 2022 – New research shows that although the 'classic' early signs of a stroke such as problems with movement ...
April 4, 2022 – Researches at the Department of Occupational Therapy, College of Health and Human Sciences, Osaka ...
April 1, 2022 – The risk of suffering an ischemic stroke, the most common type of cerebrovascular event, is 16% less in ...
April 1, 2022 – Over the course of the pandemic, a number of studies examined whether COVID-19 patients were at ...
April 1, 2022 – The activation of the bone marrow appears to play a key role in the origin and development of ...
March 31, 2022 – One in 5 people worldwide have high Lipoprotein(a) – sometimes referred to as "L-P-little a" – an ...
March 24, 2022 – Depression can complicate and slow recovery from a heart attack, not to mention the toll it can take on ...
March 15, 2022 – Amarin has announced the publication of new REDUCE-IT data analysis that helps support  the clinical ...
March 14, 2022 – Stroke is an acute disease of the brain and the most common cause of permanent disability in adults in ...
March 14, 2022 – After a stroke, patients may lose feeling in an arm or experience weakness and reduced movement that ...
March 13, 2022 – Philips has announced new research evaluating mobile cardiac outpatient telemetry (MCOT) as a first ...
March 1, 2022 – Patients with both a high lipoprotein(a) and high coronary artery calcium score (CAC) face a more than ...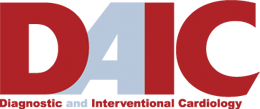 Subscribe Now