Stroke
This channel includes news and new technology innovations for stroke. It includes both diagnosis and treatment of stroke, stroke imaging, pharmaceuticals and interventional stroke technologies. Stroke comes in two forms, which have different therapies.
1. Ischemic stoke is a blockage of an artery in the brain, preventing blood flow and is offen referred to as a "brain attack" because it is a similar casue as a heart attack. This type of stroke is often treated with anti-coagulants, including use of tissue plasminogen activator (tPA). Interventional mechanical thrombectomy can also be used to remove the clot.
2. Hemorrhagic stroke is caused when there is bleeding due to a ruptured blood vessel in the brain caused by a brain aneurysm burst or a weakened blood vessels. These strokes are less common, but exact diagnosis is important, because use of tPA in these patients can have catastrophic consequences. Treatments include interventional embolization and surgical clipping of target vessels. 
June 28, 2018 — Dictum Health Inc., creators of the Virtual Exam Room (VER) telehealth technology, announced the release ...
June 26, 2018 — MedStar Heart & Vascular Institute physicians participating in a clinical trial have become the first in ...
June 11, 2018 — NewYork-Presbyterian, in collaboration with Weill Cornell Medicine, Columbia University Irving Medical ...
June 7, 2018 — Results from an international clinical trial show that combining clopidogrel and aspirin following a ...
May 21, 2018 — Medtronic and the U.S. Food and Drug Administration (FDA) announced a Class I Urgent Medical Device ...
May 18, 2018 — Nearly half of patients prescribed warfarin and just under one third of those using newer direct oral ...
May 11, 2018 — A new study finds that integrating two separate clinical risk score models more accurately helps ...
A new clinical trial at The Ohio State University Wexner Medical Center is examining an implanted device that uses vagus ...
May 9, 2018 — Stroke rehabilitation specialists at the The Ohio State University Wexner Medical Center are among the ...
May 8, 2018 — One-year results from the Sentinel Cerebral Protection System show it can reduce the incidence of stroke d ...
This is a 360 degree view inside the back of the Northwestern Medicine Central DuPage Hospital Mobile Stroke Unit ...
ITN Associate Editor Jeff Zagoudis explores how the mobile stroke unit (MSU) program at Northwestern Medicine Central ...
April 24, 2018 — Men under 50 who smoked were more likely to have a stroke, and their risk increased with the number of ...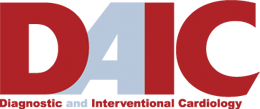 Subscribe Now