Stroke
This channel includes news and new technology innovations for stroke. It includes both diagnosis and treatment of stroke, stroke imaging, pharmaceuticals and interventional stroke technologies. Stroke comes in two forms, which have different therapies.
1. Ischemic stoke is a blockage of an artery in the brain, preventing blood flow and is offen referred to as a "brain attack" because it is a similar casue as a heart attack. This type of stroke is often treated with anti-coagulants, including use of tissue plasminogen activator (tPA). Interventional mechanical thrombectomy can also be used to remove the clot.
2. Hemorrhagic stroke is caused when there is bleeding due to a ruptured blood vessel in the brain caused by a brain aneurysm burst or a weakened blood vessels. These strokes are less common, but exact diagnosis is important, because use of tPA in these patients can have catastrophic consequences. Treatments include interventional embolization and surgical clipping of target vessels. 
December 12, 2018 — In stroke, time saved on imaging is time gained in the treatment window. The recently updated ...
November 30, 2018 – Clinical diagnostics intelligence platform company MaxQ AI and Samsung NeuroLogica announced a ...
November 28, 2018 — Vital, a Canon Group company, will highlight the latest additions to its enterprise imaging portfoli ...
October 31, 2018 — Recent statin and medication advances have led some researchers to suggest surgical treatments for ...
September 7, 2018 — A new Phase 2 clinical trial looks to confirm the efficacy and safety of Thrombolytic Science LLC's ...
This is a 360 degree photo view inside the neuro-interventional radiology lab at Henry Ford Hospital to show the layout ...
August 30, 2018 — At the 2018 European Society of Cardiology (ESC) Congress, cardiovascular technology startup Maisense ...
August 27, 2018 — iSchemaView announced that more than 575 stroke centers in 22 countries have selected the RAPID ...
August 3, 2018 — Boston Scientific Corp. announced it has recently closed its acquisition of Claret Medical Inc., a ...
July 30, 2018 — Silk Road Medical Inc. recently announced the presentation of real-world data for the treatment of ...
July 13, 2018 – iSchemaView has signed Diagnostic Imaging Australia (DIA) to be the exclusive distributor for the RAPID ...
July 9, 2018 — The Intersocietal Accreditation Commission (IAC) recently recognized the University of Tennessee Health ...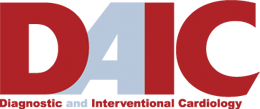 Subscribe Now