Stroke
This channel includes news and new technology innovations for stroke. It includes both diagnosis and treatment of stroke, stroke imaging, pharmaceuticals and interventional stroke technologies. Stroke comes in two forms, which have different therapies.
1. Ischemic stoke is a blockage of an artery in the brain, preventing blood flow and is offen referred to as a "brain attack" because it is a similar casue as a heart attack. This type of stroke is often treated with anti-coagulants, including use of tissue plasminogen activator (tPA). Interventional mechanical thrombectomy can also be used to remove the clot.
2. Hemorrhagic stroke is caused when there is bleeding due to a ruptured blood vessel in the brain caused by a brain aneurysm burst or a weakened blood vessels. These strokes are less common, but exact diagnosis is important, because use of tPA in these patients can have catastrophic consequences. Treatments include interventional embolization and surgical clipping of target vessels. 
A comprehensive review or more than 80 randomized controlled trials (RCTs) investigating how to best manage optimal ...
December 23, 2020 — Three clinical trial platforms working together to test the effects of full doses of anticoagulants ...
December 2, 2020 – Automated deep learning analysis of abdominal computed tomography (CT) images produces a more precise ...
September 11, 2020 — The National Institutes of Health (NIH) has launched two of three adaptive clinical trials ...
September 3, 2020 — Why so many COVID-19 (SARS-CoV-2) patients get blood clots (thrombosis) remains uncertain. But ...
June 2, 2020 — Four recent radiology studies, from New York, Italy, Iran and China, show how COVID-19 (SARS-CoV-2) impac ...
May 8, 2020 – A new clinical study found that patients with atrial fibrillation (AF) experienced a high incidence of ...
February 20, 2020 — Synaptive Medical, a leader in robotic surgical visualization, announced today the company has ...
February 12, 2020 — The University of Wisconsin (UW) Health's University Hospital in Madison, Wis., recently became the ...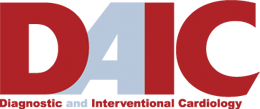 Subscribe Now