Stroke
This channel includes news and new technology innovations for stroke. It includes both diagnosis and treatment of stroke, stroke imaging, pharmaceuticals and interventional stroke technologies. Stroke comes in two forms, which have different therapies.
1. Ischemic stoke is a blockage of an artery in the brain, preventing blood flow and is offen referred to as a "brain attack" because it is a similar casue as a heart attack. This type of stroke is often treated with anti-coagulants, including use of tissue plasminogen activator (tPA). Interventional mechanical thrombectomy can also be used to remove the clot.
2. Hemorrhagic stroke is caused when there is bleeding due to a ruptured blood vessel in the brain caused by a brain aneurysm burst or a weakened blood vessels. These strokes are less common, but exact diagnosis is important, because use of tPA in these patients can have catastrophic consequences. Treatments include interventional embolization and surgical clipping of target vessels. 
May 26, 2023 — Atrial fibrillation, or AFib , is the most common heart rhythm problem, affecting millions of Americans ...
May 11, 2023 — Adults in their 20s and 30s with mental disorders have an up to three-fold elevated likelihood of a heart ...
April 24, 2023 — -RapidAI, a global leader in neurovascular and vascular AI-enhanced clinical decision support and ...
April 18, 2023 — Medtronic today announced the 12-month findings that supported the Affera Mapping and Ablation System ...
April 14, 2023 — Deaths from cardiovascular disease are elevated on polluted days and for two days afterwards, according ...
March 15, 2023 — Many patients don't receive much rehabilitation therapy following a stroke, despite strong evidence ...
March 5, 2023 — The number of deaths and disabling strokes among patients at low surgical risk who were treated with tra ...
February 21, 2023 — Strokes are a leading cause of morbidity and mortality in the United States, as well as around the ...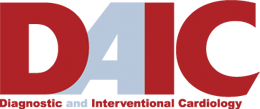 Subscribe Now