Stroke
This channel includes news and new technology innovations for stroke. It includes both diagnosis and treatment of stroke, stroke imaging, pharmaceuticals and interventional stroke technologies. Stroke comes in two forms, which have different therapies.
1. Ischemic stoke is a blockage of an artery in the brain, preventing blood flow and is offen referred to as a "brain attack" because it is a similar casue as a heart attack. This type of stroke is often treated with anti-coagulants, including use of tissue plasminogen activator (tPA). Interventional mechanical thrombectomy can also be used to remove the clot.
2. Hemorrhagic stroke is caused when there is bleeding due to a ruptured blood vessel in the brain caused by a brain aneurysm burst or a weakened blood vessels. These strokes are less common, but exact diagnosis is important, because use of tPA in these patients can have catastrophic consequences. Treatments include interventional embolization and surgical clipping of target vessels. 
July 20, 2023 — The first patients in France and the USA have been enrolled into the large-scale WE-TRUST* multicenter ...
July 19, 2023 — Ischemic stroke, which occurs when a blood vessel in the brain gets blocked by a clot, is among the ...
July 11, 2023 — Hyperfine, Inc., the groundbreaking medical device company that created the Swoop system, the world's ...
July 7, 2023 — Atrial fibrillation (AFib) is the most common type of heart arrhythmia. This serious condition occurs ...
June 30, 2023 — Women with atrial fibrillation progress more rapidly to cognitive impairment and dementia than men with ...
June 26, 2023 — InspireMD, Inc., developer of the CGuard Embolic Prevention Stent System (EPS) for the prevention of str ...
June 15, 2023 — Imperative Care, Inc., a medical technology company elevating care for people affected by stroke and ...
June 12, 2023 — An effective treatment for most stroke victims — even those who, today, are unable to gain access to ...
May 26, 2023 — Atrial fibrillation, or AFib , is the most common heart rhythm problem, affecting millions of Americans ...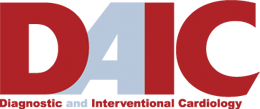 Subscribe Now