Stroke
This channel includes news and new technology innovations for stroke. It includes both diagnosis and treatment of stroke, stroke imaging, pharmaceuticals and interventional stroke technologies. Stroke comes in two forms, which have different therapies.
1. Ischemic stoke is a blockage of an artery in the brain, preventing blood flow and is offen referred to as a "brain attack" because it is a similar casue as a heart attack. This type of stroke is often treated with anti-coagulants, including use of tissue plasminogen activator (tPA). Interventional mechanical thrombectomy can also be used to remove the clot.
2. Hemorrhagic stroke is caused when there is bleeding due to a ruptured blood vessel in the brain caused by a brain aneurysm burst or a weakened blood vessels. These strokes are less common, but exact diagnosis is important, because use of tPA in these patients can have catastrophic consequences. Treatments include interventional embolization and surgical clipping of target vessels. 
October 12, 2022 —  Cleveland Clinic researchers have identified a common diabetes medication, metformin, as a possible ...
October 7, 2022 — A new research grant will enable University of Cincinnati researchers to learn more about how ...
October 6, 2022 —  Stroke is the leading cause of age-related motor disabilities and is becoming more prevalent in ...
September 28, 2022 — George Washington University researchers have found that post-stroke language and orientation ...
September 22, 2022 — Medical imaging specialist Avicenna.AI announced a groundbreaking partnership with the MedTech ...
September 13, 2022 — Anthos Therapeutics, a clinical-stage biotechnology company developing innovative therapies for ...
Here is a rundown of what you and your colleagues found to be most interesting in the fields of diagnostic and ...
September 6, 2022 — Smokers have weaker hearts than non-smokers, according to research presented at ESC Congress 2022.1 ...
September 1, 2022 — The gout medicine allopurinol has failed to reduce the primary endpoint of nonfatal myocardial ...
August 19, 2022 —  Nicholas Lam was building a set in his performing arts high school's scene shop when he began feeling ...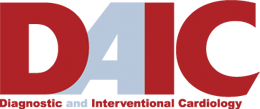 Subscribe Now