Ultrasound Imaging
Ultrasound uses sound waves to create images. This section includes echocardiography (echo), transthoracic echo (TTE), transesophageal echo (TEE), echo contrast, transducers, ultrasound software and point of care (POC) ultrasound.
A new suite of cardiovascular workflow tools, ComPACSVersion 9 provides unequalled support of legacy ultrasound systems ...
MicroMaxx's purpose-built software and proprietary ASIC design yields high-quality images, while efficiently operating ...

One of the products Siemens Medical Systems is showcasing at the Heart Rhythm Society convention, May 17 to 20 in ...
As part of the Consolidated Appropriations Act of 2018, pass-through payment status for LUMASON® (sulfur hexafluoride ...
Based upon proprietary Teratech architecture, which combines the front-end fusion processor with powerful PC-based back ...
The syngoDynamics network is a multimodality, dynamic image review and archiving system using evidence-based reporting ...
The Encompass III, the latest in a series of three releases from Siemens Medical Solutions, enhances the ergonomics and ...
The Vivid 7 Dimension '06 is designed to help clinicians assess cardiovascular anatomy and LV function with greater ...
An ultrasound system tailored for anesthesiologists, MyLab 30 OR offers applicability over a wide range of tasks ...
The Aplio CV all-digital ultrasound system is intended for advanced cardiovascular applications, allowing for ...
With a high performance portable ultrasound design, the echo Ultrasound System provides unique advantages in the field ...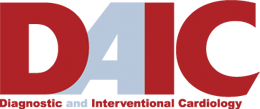 Subscribe Now