Structured reporting implementation best practices — webinar sponsored by GE Healthcare
You have likely heard the case for moving to structured reporting, including standardized documentation to drive more complete and consistent reports for achieving accreditation, to meet appropriate use criteria and the ability to mine clinical data to name a few. While adoption of structured reporting in echo has grown, many service lines have yet to gain traction.
For those who have not started down this path yet, please join the webinar to hear:
    • Structured reporting implementation best practices
    • One hospital's journey in driving structured reporting adoption with over 150 physicians across multiple service lines
    • Key technology considerations to guide clinical quality and improve operational efficiency
This webinar is from Sept. 18, 2019. Register below to access the online archive version:
Featured Speakers:
Randal White, M.D.
Cardiologist, Methodist Healthcare, San Antonio, Texas
In 1984 Randal White, M.D., co-established Cardiology Clinic of San Antonio, now one of the largest cardiology practices in the region. Dr. White is board certified in cardiovascular disease and clinical lipidology and is a member of American College of Cardiology, American Heart Association, Texas Medical Association and Bexar County Medical Society. He has served as president of the local division of the American Heart Association and has been recognized by his peers as a Texas Super Doctor. Dr. White has served on numerous ASNC committees including most recently Image Guide Registry, which promotes structured reporting as a QCDR pathway for MD's to meet CMS/MIPS quality requirements.
After graduating magna cum laude with a Bachelor of Science degree in chemistry, Dr. White studied medicine at University of Texas Southwestern Medical School in Dallas, Texas. He completed all his training at University of Texas Health Science Center in San Antonio, Texas.
Jennifer Ireland
Senior Product Manager, Centricity Cardio Workflow, GE Healthcare
Currently Senior Product Manager for Centricity Cardio Workflow CVIS product. Jen has over 18 years of progressive expertise in healthcare. Her background spans from working in the clinical setting to implementing Healthcare IT projects for CVIS and CPACS and transforming customer needs into successful product solutions. Jen holds a Bachelor of Science in Accounting from Cardinal Stritch University and a Master of Business Administration from Marquette University.
Chad Franklin, RN
Sr. Staff Customer Advocate, Cardiovascular IT, GE Healthcare
Chad Franklin is a Senior Staff Customer Advocate at GE Healthcare started his career as a Paramedic 30 years ago and became a Registered Nurse at Covenant Healthcare in Knoxville, TN. Chad spent several years as a Charge Nurse in ICU and ER, then moved to an IT role as the Cardiovascular Systems Coordinator. During his 15 years at GE Healthcare, he has had a variety of roles in management and implementation services for Cardiology Products. For the past few years he has been focusing on the customers' success and best practice sharing with Clinical IT Solutions. He holds an Associate Degree in Nursing, Bachelor of Science Degree in Computer Science and Healthcare Administration, as well as a Master of Business Administration.
About GE Healthcare Centricity Cardio Enterprise
A cardiovascular information system (CVIS) and PACS that provides a single point of access for cardiologists to unify patient data, cardiovascular imaging and reports with end-to-end configurable workflows.
Centricity Cardio Workflow features powerful workflow efficiency tools to help improve your patient throughput and optimize staff productivity. Whether your facility generates orders for your cardiology exams, uses an enterprise-wide scheduling system or uses a cardiology only scheduling system, we offer multiple advanced interfaces and solutions that are flexible to help optimize your workflow.
[1] Centricity Cardio Enterprise is comprised of Centricity Universal Viewer and Centricity Cardio Workflow.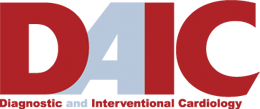 Subscribe Now