This webinar supported by an educational grant from Philips Healthcare
This webinar "Replacing PACS and the Benefits of Enterprise Partnership in a Pediatric Hospital" originally aired on March 20, 2019 and is now available for on-demand viewing.
Register for this on-demand webinar
Overview:
Phoenix Children's Hospital is a 433-bed freestanding children's hospital in the American Southwest city of Phoenix, Ariz.  Phoenix was the second most rapidly growing U.S. city in 2018. This growth, anticipated by leaders at Phoenix Children's Hospital inspired plans to update the radiology department and hospital monitoring systems to be prepared for the demands of the growing population of children and the clinical demands for improving efficiency in all facets of workflow and patient care.
In the Spring of 2017, Phoenix Children's Hospital and Philips Healthcare entered into a long-term relationship, reinforcing what had been a friendly working association into a true partnership. One of the most important upgrades to the Phoenix Children's radiology service since the inauguration of our partnership has been implementation of Philips IntelliSpace PACS. Challenges along the way, implementing a new research PACS, concerns over loss of image data and most critically, unexpected delays in image migration revealed the most important aspect of our partnership. True partnership enables a level of openness in our critique when delays occurred, constructive conversations about problem solving and a unified team working to creative and strategic solutions.
Replacing a PACS system is no easy feat. In this webinar, learn how Phoenix Children's Hospital worked hand-in-hand with their partners to work toward the mutual goal of improving care of children.
Speakers:

Dianna M. E. Bardo, M.D.
Vice Chair of Radiology for Clinical Development, Phoenix Children's Hospital
Bardo is vice chair of radiology for clinical development at Phoenix Children's Hospital. In this role Bardo works to further develop Radiographic services through technical innovation within the department and through outreach to other departments and throughout the community. Building on a traditional approach to imaging care of infants, children and adults with congenital and chronic childhood diseases Dr. Bardo and her team rely upon collaborative clinical and research interests  to guide advanced imaging care. Of particular interest is physiologic imaging of the heart including myocardial perfusion and assessment of intravascular blood flow in the coronary arteries and major cardiothoracic vessels. These interests have led to development of research and clinical study of computational fluid dynamics (CFD) and fractional flow reserve (FFR) in the 3D Innovation Lab at Phoenix Children's Hospital.

Richard N. Southard, M.D.
Vice Chair of Radiology Clinical Operations, Phoenix Children's Hospital
Dr. Southard is vice chair of radiology clinical operations, director of CT and cardiac imaging at Phoenix Children's Hospital.  He and his team oversee the daily operations of the imaging department to insure delivery of the best possible care for patients and families in a child-friendly environment and efficient, clinician responsive manner. Southard was in private practice for 13 years (Dallas) and has been at PCH for 11 years.  He has lead research at PCH focused on dose reduction in pediatric CT, and with his on-going research on implementation of spectral CT, has become a national leader on the use of dual-energy CT in pediatrics. He was instrumental in the formation of the 3-D Innovation Lab at PCH and along with Bardo, serves as it's co-director.  He holds academic appointments at The University of Arizona College of Medicine-Phoenix, The College of Medicine-Mayo Clinic, and Creighton University School of Medicine.

Efrain Camargo, BS RT (R) (CT)
Clinical Manager, Phoenix Children's Hospital
Camargo is the clinical manager over diagnostic imaging, nuclear medicine, PET CT, scheduling and the satellite departments at Phoenix Children's Hospital. Efrain has 20 years' experience in the field of radiology; he spent the early part of his career in PACS and as a CT technologist. In his current role Efrain manages over 70 employees across five sites and helps coordinate IT and construction projects throughout radiology. In addition to his role at Phoenix Children's Hospital Efrain has also served as adjunct faculty at Gateway Community College, his passion is patient care and his expertise is in process and workflow improvement.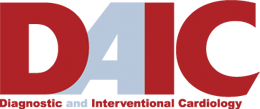 Subscribe Now