Webinar sponsored by ScImage
This webinar originally aired on February 6, 2019 and is now available for on-demand viewing.  Register for this webinar
Webinar Overview
Sonia Giribaldi, director, imaging informatics, will discuss the specific needs of Nemours Children's Health System's quest for seamless interoperability. With a year of experience under their belt, Nemours has rolled out teleradiology and will shortly be deploying telecardiology.
As market demands changed over the last several years, Nemours found themselves in a situation where manual processes were impacting growth and optimized care. In addition to increasing costs and demands for physician productivity, the result was all-around frustration. Nemours' challenges, search for the ideal situation and benefits will be discussed. Additionally, Giribaldi will enlighten her colleagues on lessons learned and pitfalls of attempting an extensive outreach program.
Nemours' roadmap for how the right approach to interoperability can increase revenue opportunities, improve services, and enhance cost effectiveness will be highlighted.
Content Outline
   • Introduction
   • Challenges facing healthcare, specifically image sharing in pediatrics
   • The search for an interoperability solution
   • Unique requirements (fulfilled by ScImage)
   • Project planning and specific challenges uncovered
   • Current state, responding to specific customer needs
   • Lessons learned
   • Benefits
   • Conclusion/questions
Speaker

Sonia Giribaldi is the director of enterprise imaging, Cardiology and laboratory informatics. She joined Nemours in 1991 and is based in Wilmington, Del. Sonia was recently named director in 2018 and is responsible for the leadership and strategic direction of Nemours imaging, cardiology, teleradiology, telecardiology, and laboratory informatics within information systems.
Prior to her current role, Sonia served as clinical applications supervisor for the clinical applications-ancillary team, managing teams who support IT solutions for all ancillary service lines. Sonia transitioned to information systems in 2012, after coordinating the laboratory information systems implementation for the Nemours Children's Hospital in Orlando. During that time, she also served as clinical laboratory scientist supervisor and laboratory information systems coordinator for A.I. DuPont Hospital for Children, in Wilmington, where she was recognized as 2012's manager of the year.
A native of Wilmington, Del., Sonia attended University of Delaware where she earned a bachelors in clinical laboratory science. In addition, she obtained her master's degree in hospital administration from Wilmington University. Sonia has served as a CAP inspector and contributing author of Clinical Laboratory and Standards Institute regulatory standards. She is an active participant of the DIAM-EI HIMSS Stage 7 pilot consortium who is collaborating on HIMSS's release of the Enterprise Digital Imaging Adoption Model. Sonia has two daughters, Liliana, 13, and Valentina, 20.
About ScImage
With 25 years of industry-leading experience supporting the evolution of enterprise imaging, ScImage delivers image management solutions that matter. A comprehensive Enterprise PACS company at its core, ScImage is shaping healthcare's future with image sharing, customizable departmental workflows and interoperability capabilities, connecting multiple modalities, PACS and EHR's for access to any image, anywhere, anytime.
ScImage's PICOM365 Enterprise PACS is unmatched in offering components critical to your success, saving you time and clicks with single sign-on access to patient data from all disciplines in one platform. ScImage offers easy to use solution, which can be implemented on-premise, in the cloud, or both, to improve clinical collaboration and enhances productivity.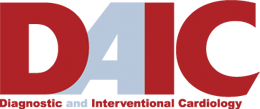 Subscribe Now