How healthy is your cath lab supply chain? Do you struggle with managing inventory across your cath lab supply chain? It is not uncommon to stock based on intuition rather than actual utilization, causing a significant excess of inventory or waste driven by physician preferences and product variability in your hospital. Known as emotional stocking, this approach to inventory management can result in and clinical teams spending significant time locating product simply to prepare for the next case along with difficulties tracking expired, obsolete or recalled product.
In this webinar, Ken Shastany, RN, MSN, strategic solutions consultant with Cardinal Health Inventory Management Solutions, discusses the risks of carrying too much inventory and steps to take to rejuvenate your supply chain. Ken shares how a growing number of health systems are making informed purchasing decisions using automated inventory management driven by data analytics which positions hospitals to reduce costs while supporting quality improvement initiatives.
The webinar took place Feb. 23, 2017.  Register to access the archive version of this webinar
Learning Objectives:
• Understand the risks of carrying too much inventory in the CV suite and opportunities to better manage costs in a value based environment.
• Learn how to drive supply chain excellence to accurately manage, track and monitor your high-value procedural inventory, while reducing waste and variability.
• Understand why automated inventory management utilizing RFID (radio frequency identification) and predicative analytics can drive improvements while supporting staff satisfaction and patient care initiatives. 
Speaker:

Ken Shastany, RN, MSN,
Strategic Solutions Consultant,
Cardinal Health Inventory Management Solutions
Ken is a seasoned clinical CV strategic consultant, with over 10 years of experience. He began his career as a registered nurse in 1982 and spent the majority of his career in cardiovascular-focused roles from procedure nurse to CV Services Administrator for organizations such as Brigham and Women's Hospital, Tufts Medical Center and Hallmark Health. Ken holds a BSN and MSN from Northeastern University.
About Cardinal Health:
Our customers are focused on what matters most – improving people's lives. We are focused on helping our customers do just that. Through every link in the chain of care, hospitals, pharmacies, and clinics rely on us to support quality, safety and productivity. With up to 37,000 employees and nearly 100 years of experience, Cardinal Health provides medical products and services to many of America's most prestigious medical institutions. Cardinal Health™ Inventory Management solutions provides hospitals with the most scalable and cost-effective automated inventory management solutions. We believe when clinicians spend time on non-clinical tasks, it is time stolen from patient care. Our solution improves workflow while reducing costs, bringing meaningful improvement to both the provider and patient experience. Our cloud-based solution connects data analytics and smart tools to deliver actionable insights that drive visibility, economic and clinical value for our customers.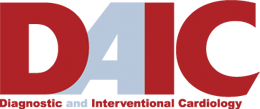 Subscribe Now