Change Healthcare-sponsored webinar takes place May 19, 1:30 pm ET
The adoption of structured reporting within cardiology imaging departments is on the rise. Providers recognize the added value of standardized reports, which lies in the ability to overcome the drawbacks of individual templates. The benefits include reducing inconsistency and errors, eliminating double documentation, improving resource management, and saving time in report creation.
A single-database cardiology solution coupled with structured reports can improve communication, data aggregation and analytics, reimbursement, and efficiencies within the imaging department. The transition to structured reporting is not without challenges, and often requires a significant investment in time and resources.
This webinar will provide insights into the adoption of structured reporting and its impact on a TAVR program, all through the lens of a single-database cardiology solution. The webinar will highlight best practices and give real-world examples of how one provider successfully transitioned to structured reporting to achieve:
Improved care coordination within the Interventional Cardiology Department
Increased billing and reimbursement accuracy
Simplified data analysis and reporting to drive actionable insights
Learning Objectives:
Attendees will understand the process of adopting structured reports, including the governance, compliance, and the change management strategy. Providers will learn how optimized workflows can improve quality, while answering questions such as:
How can structured reporting optimize staffing and reduce FTE headcount?
In what ways can structured reporting benefit TAVR programs?
Can a single database simplify the adoption of structure reporting?
What are the benefits of structured reporting over individual templates?
What are the biggest roadblocks to adopt structured reporting?
Featured Webinar Speaker: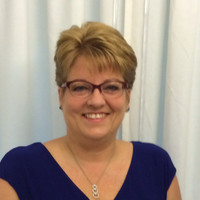 Corey E. McKinstry, BA
Manager, Cardiac Interventional Services
Heart and Vascular Division
Baystate Medical Center
Corey is the manager of cardiac interventional services at Baystate Medical Center in Springfield, Mass. She holds a bachelor's degree in organizational leadership from Bay Path University. Her oversight includes cardiac catheterization, electrophysiology and neuro-intervention. Corey's passion for healthcare stems from her 21 years as a master sergeant in the United States Air Force (USAF). She was standards and evaluation flight crew for aeromedical evacuation and a master instructor for medical technicians. She was awarded the Brigadier General Sarah P. Wells Award in 1995 as the outstanding medical technician of the Air Force.
Upon retirement she returned to Massachusetts where she held a combination of positions within cardiovascular imaging. She developed new programs, including a system wide CVIS with structural reporting, and a TAVR procedure with nurse led moderate sedation. Corey is currently leading the build-out of 8 new interventional labs.
About Change Healthcare
Change Healthcare is a leading independent healthcare technology company, focused on insights, innovation and accelerating the transformation of the healthcare system through the power of the Change Healthcare platform. Change Healthcare facilitates over 15 billion transactions and more than one-third of all U.S. healthcare expenditures. The company is a leader in Enterprise Imaging and manages over 41 petabytes of imaging data annually. Their customer base includes approximately 2,400 payer connections, 3,400 imaging facilities, 1,000,000 physicians, 125,000 dentists, 39,000 pharmacies, 6,000 hospitals and 700 laboratories.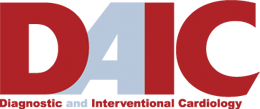 Subscribe Now