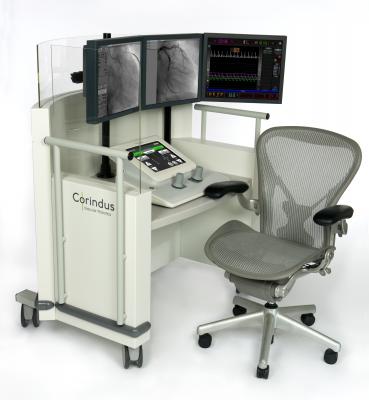 February 26, 2013 — Corindus Vascular Robotics will showcase its U.S. Food and Drug Administration (FDA)-cleared CorPath 200 Vascular Robotic-Assisted System at the American College of Cardiology 2013 meeting, March 9-11. The company will be conducting live demos of the system at booth N6157 throughout the conference. 
CorPath Angioplasty is the first and only robotic program for interventional cardiologists and a major step forward in the cath lab, enhancing a procedure that is conducted almost 1 million times each year in the United States.  
The system offers precise device control, sub-millimeter measuring capability, discrete 1 mm device movements, 95 percent reduction in physician radiation and eliminates the need to wear lead aprons during a procedure while sitting at the CorPath cockpit. 
For more information: www.corindus.com