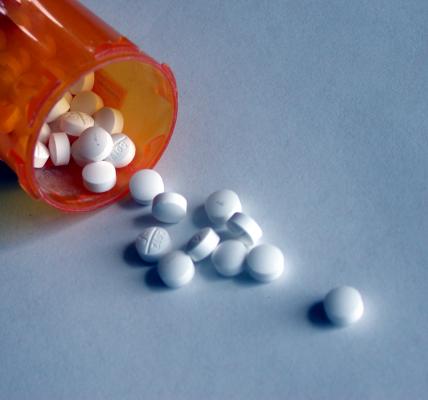 April 30, 2013 — The U.S. Food and Drug Administration (FDA) approved Kcentra (prothrombin complex concentrate, human) for the urgent reversal of vitamin K antagonist (VKA) anticoagulation in adults with acute major bleeding. Plasma is the only other product approved for this use in the United States.
Patients receiving chronic anticoagulation therapy with warfarin and other VKA anticoagulants to prevent blood clotting in conditions such as atrial fibrillation or the presence of an artificial heart valve sometimes develop acute bleeding. Like plasma, Kcentra is used in conjunction with the administration of vitamin K to reverse the anticoagulation effect and stop the bleeding. Unlike plasma, Kcentra does not require blood group typing or thawing, so it can be administered more quickly than frozen plasma. 
"The FDA's approval of this new product gives physicians a choice when deciding how to treat patients requiring urgent reversal of VKA anticoagulation," said Karen Midthun, M.D., director, Center for Biologics Evaluation and Research, FDA. "Kcentra is administered in a significantly lower volume than plasma at recommended doses, providing an alternative for those patients who may not tolerate the volume of plasma required to reverse VKA anticoagulation."
Kcentra is associated with the occurrence of blood clots when used as indicated, and carries a boxed warning regarding the risk of blood clots. The warning also explains that patients receiving Kcentra should be monitored for signs and symptoms of thromboembolic events, as both fatal and non-fatal arterial and venous thromboembolic complications have been reported in clinical trials and post marketing surveillance.
Kcentra is made from the pooled plasma of healthy donors. It is processed in a way to minimize the risk of transmitting viral and other diseases. The FDA approval of Kcentra was based on a study of 216 patients who had been receiving VKA anticoagulation and who had acute major bleeding along with a clotting test value indicative of anticoagulant use. Kcentra was demonstrated to be similar to plasma in terms of the ability to stop acute major bleeding.
 "Kcentra has been shown to restore the decreased vitamin K-dependent clotting factors significantly faster than plasma in patients on warfarin," said Ravi Sarode, M.D., professor of pathology and director of transfusion medicine and hemostasis reference laboratory at the University of Texas Southwestern Medical Center, and coordinating investigator for the Kcentra trial.
The randomized, controlled Phase IIIb study used as the basis for the FDA approval of Kcentra was the first prospective analysis to compare a 4-factor PCC and vitamin K with plasma and vitamin K for urgent warfarin reversal in patients with acute major bleeding. Kcentra achieved the endpoints of hemostatic efficacy with respect to the adequacy of stopping a major bleed assessed at 24 hours from the start of infusion (72.4 percent of patients receiving Kcentra versus 65.4 percent receiving plasma) and INR reduction (?1.3) at 30 minutes post treatment (62.2 percent of patients receiving Kcentra versus 9.6 percent receiving plasma).
The secondary endpoints included plasma levels of major clotting factors (Factors II, VII, IX, X, proteins C and S); time to INR correction; and safety and tolerability (including all-cause mortality). A single Kcentra infusion produced a rapid and sustained increase in plasma levels of clotting factors II, VII, IX, and X within 30 minutes post-treatment (p values<0.0001) with 87 percent less volume (105 mL +/-37 mL versus 865 mL +/- 269 mL) than plasma. Additionally, infusion time with Kcentra was seven times faster than with plasma (24 minutes versus nearly three hours for plasma).
The most common adverse reactions (frequency ?2.8%) observed in subjects receiving Kcentra were headache, nausea/vomiting, arthralgia and hypotension. The most serious adverse reactions were thromboembolic events including stroke, pulmonary embolism and deep vein thrombosis.
For more information: www.cslbehring.com