This past spring, electrophysiology experts issued new recommendations for remote monitoring of cardiovascular implantable electronic devices (CIEDs). The expert consensus statement — released jointly by four major cardiac electrophysiology societies — covers everything from patient enrollment to connectivity.
More than anything, though, I was struck by the recommendations around staffing.
The first "take-home message" listed in the report is that remote monitoring is the standard of care for patients with implantable cardiac devices. However, this has been the case since at least 2015, and I would estimate that only around half of patients with CIEDs are enrolled in remote monitoring programs. Even for those who are remotely monitored, service levels are highly inconsistent. I've heard stories of patients who have turned off their transmitters, and no one contacted them about the missing signal for weeks, simply because providers were overwhelmed or didn't have the proper resources to track disconnected devices. 
This is one example of why these new staffing recommendations are so important. If we provide an aging population with the best care possible, healthcare organizations must first learn how to train and manage the employees needed to monitor remote devices effectively; or educate them on third-party resources available to help fill the gaps.
The key staffing takeaways from the report include the following.
Three Employees to Monitor 1,000 Patients
"For the care of patients with CIEDs on [remote monitoring]," the report states, "it is reasonable for clinics to have a minimum of 3.0 full-time equivalents per 1,000 patients on [remote monitoring], comprising both clinical and administrative staff." Now, this may not sound like an overly burdensome staffing ratio, but many healthcare organizations struggle to attract and retain staff. To meet the needs of the future — most providers will need to step up their staffing, become dramatically more efficient, or both.
With a third-party tool, clinics can expand capacity without adding to their headcount. For organizations that use Implicitly, it is relatively common for a clinic to maintain only three full-time employees to manage remote monitoring for up to 5,000 or more patients.
The Importance of Certification and Training
Providers who oversee — or who review, manage, document or bill for remote monitoring of implantable cardiac devices — should be able to demonstrate their expertise in CIED management by holding appropriate education and certifications, the recommendations state. Further, the expert consensus holds that these education and certification efforts should be supported (i.e., funded) by employers and that all staffers involved with remote monitoring should engage in quality improvement reviews to support current evidence-based standards. Translation: It's not enough to merely hire an appropriate number of employees. Providers must continue to train their staff on an ongoing basis.
A Transition to Alert-based Monitoring
For patients who lack continuous connectivity, it is recommended that they make remote transmissions every 3 to 12 months, depending on device type. However, the recommendations note that continuous connectivity allows providers to monitor patient data based on specific alerts rather than at time-based intervals. Alert-based monitoring became more common during the COVID-19 pandemic out of necessity, and it showed promising results, with the potential to make remote monitoring staffers more efficient. According to the report, alert-based monitoring "could minimize low-value effort, optimize clinic visits for actionable events, and decrease health care costs."
Relationships with Remote Monitoring Vendors
What do device manufacturers have to do with clinical staffing of remote monitoring efforts? Quite a bit, as it turns out. The recommendations note significant differences between (and even within) manufacturers' device offerings. A deep knowledge of these differences can help clinics to optimize patient care and make employees more effective. The report states: "A relationship between [remote monitoring] clinics and device manufacturers for bidirectional exchange of ideas for staff training, patient education, patient care services, and management of safety advisories and recalls is imperative."
The Benefits of Third-party Providers
It will be challenging for many healthcare organizations to achieve the staffing levels recommended in the expert consensus. Fortunately, the recommendations highlight the potential benefits of working with third-party service and solution providers. "The use of third-party resources has potential clinical, financial and workflow benefits," the report states. "The goal is to ease the workload on overwhelmed staff to improve the timeliness of remote transmission review and enhance patient communication." The report also notes that third parties can introduce new risks and states that healthcare organizations should integrate these resources with "careful thought and consideration."
The publication of these recommendations offers healthcare leaders an opportunity to take a step back, look at their own operations, and consider improvements for the future. By embracing a mix of practices that include robust staffing, ongoing training and the strategic use of effective third-party resources, providers can ensure the highest standards for remote monitoring and improve outcomes for their patients.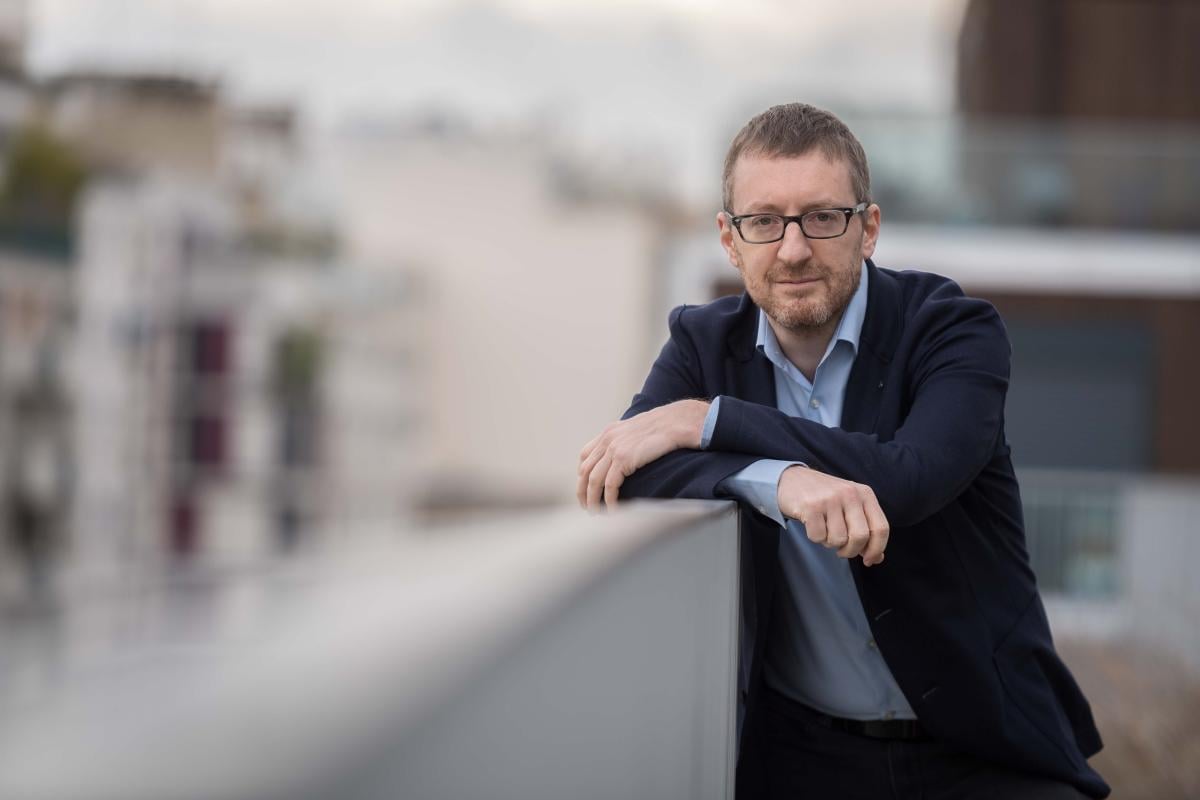 Arnaud Rosier, MD, PhD, is a cardiac electrophysiologist with a PhD in symbolic artificial intelligence. He is the founder and CEO of IMPLICITY, a clinical algorithm company, in 2016 to help HCPs optimize remote cardiac monitoring and improve their patient outcomes. With 20 years of experience in cardiac electrophysiology and 15 years in artificial intelligence and knowledge engineering applied to health, Arnaud is the author of a dozen international publications in peer-reviewed journals, in the field of cardiology and AI. He is also an angel investor of digital health companies including Cardiologs, Lifen, Prove Labs, LifePlus, Pixacare, Qynapse and Biloba.
Related remote imaging content
Cardiovascular Diagnostic and Monitoring Devices Market to Cross $29B by 2031
Remote Programming of Cardiac Implantable Devices is Safe for MRI Scan
New Simulation Data From the STROKE AF Study Shows Insertable Cardiac Monitors Detect 4 Times More AF than Intermittent Monitoring
Insertable Cardiac Monitors (ICM) and Remote Monitoring May Improve Outcomes for Post-Myocardial Infarction Patients, Study Demonstrates
Implicity Hosts US Research Competition for Free Access to Advanced AI-powered Cardiac Remote Monitoring Platform
---
If you enjoy this content, please share it with a colleague