The Philips Healthcare Stellarex drug-coated balloon (DCB). It is cleared for use in peripheral vessels and treatment of failing AV access.
Drug-coated balloons (DCB), also referred to as drug-eluting balloons (DEB), were created as a way to reduce very high restenosis rates in peripheral vessels. They also have been investigated in clinical trials to prevent coronary artery in-stent restenosis. 
The surface of these balloons carry antiproliferative drugs such as paclitaxel or sirolimus that is delivered to the vessel wall when inflated. The drug helps prevent neointimal hyperplasia (scar tissue growth) caused by trauma when the vessel segment is treated for atherosclerotic lesions with balloon angioplasty. DCBs are now approved in the U.S. Food and Drug Administration (FDA) clearance for the treatment of peripheral artery disease (PAD) in the legs and hyperplasia in arteriovenous (AV) access fistulae in dialysis patients. DCBs also are used outside the U.S. to treat in-stent restenosis due to scar tissue proliferation inside stents. Several DCBs are designated as FDA breakthrough devices for this application.
Several DEBs have gained FDA breakthrough device designation as medical devices that provide the potential for a more effective treatment option for life-threatening or irreversibly debilitating diseases. Manufacturers are then able to offer patients and healthcare providers quicker access to new medical devices by expediting the development, assessment and review process.
The key differentiating aspects of DCBs are what drug is used and how it is attached to the balloon surface. Some balloons use an excipient to hold the drug in place so it does not immediately wash off in the blood, others use special surface coatings or preparations to adhere the drug directly to the balloon surface. Excipient drug carriers include the use of iodine contrast, polyethylene glycol and bioresorbable materials. 
The type of crystal formation (i.e. amorphous, anhydrous, crystalline nanospheres, microcrystals) used for drugs also plays a role in the pharmokinetics of anti-proliferative in terms of the time it takes to transfer into the vessel endothelium and the duration of elution after delivery. 
Use of Drug-coated Balloons in Coronary Arteries to Treat In-stent Restenosis
Coronary artery in-stent restenosis (ISR) is observed in about 10 percent of patients who undergo a drug eluting stent (DES) implantation and in more than 30 percent of patients who undergo bare-metal stent (BMS) implantation. Three DEBs for the coronaries have now been granted FDA breakthrough device designation to help expedite the approval process. 
In July 2020, MedAlliance began enrollment for a study of its Selution SLR 0.014 DEB for the treatment of coronary artery in-stent restenosis (ISR). It was the first DEB accepted by the FDA for its breakthrough program to treat coronary arteries. The Selution SLR (Sustained Limus Release) is a  sirolimus-eluting balloon that provides a controlled sustained release of drug, similar to a DES.
The objectives of this prospective, randomized, single-blind multicenter study are to demonstrate the safety and efficacy of Selution SLR in treatment of ISR with either drug-eluting or BMS. The study will support submission for FDA approval. Up to 418 subjects will be recruited into the study at approximately 60 sites across both the U.S. and Europe.  
The primary endpoint for effectiveness of the study is target lesion failure (TLF), defined as all cardiac death, target vessel myocardial infarction, or clinically driven target lesion revascularization (TLR) at 12 months. Patients will be followed out to five years.
"No coronary drug-eluting balloon has yet been approved in the U.S., where ISR currently represents 11 percent of all stent implantations," explained Jeffrey Jump, MedAlliance chairman and CEO. 
The balloon uses MicroReservoirs made from biodegradable polymer, which provide controlled and sustained drug release. 
Selution SLR was awarded European CE mark approval for the treatment of peripheral artery disease in February 2020 and for the treatment of coronary arterial disease in May 2020.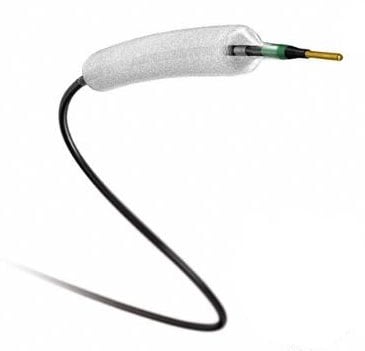 In August 2019, B. Braun Interventional Systems was also granted breakthrough device designation for the SeQuent Please ReX drug-coated percutaneous transluminal coronary angioplasty (PTCA) balloon for the treatment of coronary in-stent restenosis. SeQuent Please ReX is the latest-generation of the European-approved coronary DCB. The DCB has 10 years worth of clinical study evaluations.
"We need to have a coronary DCB in our toolbox to treat patients," said Jorge Saucedo, M.D., chief of cardiology at the Medical College of Wisconsin, "This breakthrough device designation brings the technology a step closer for our use."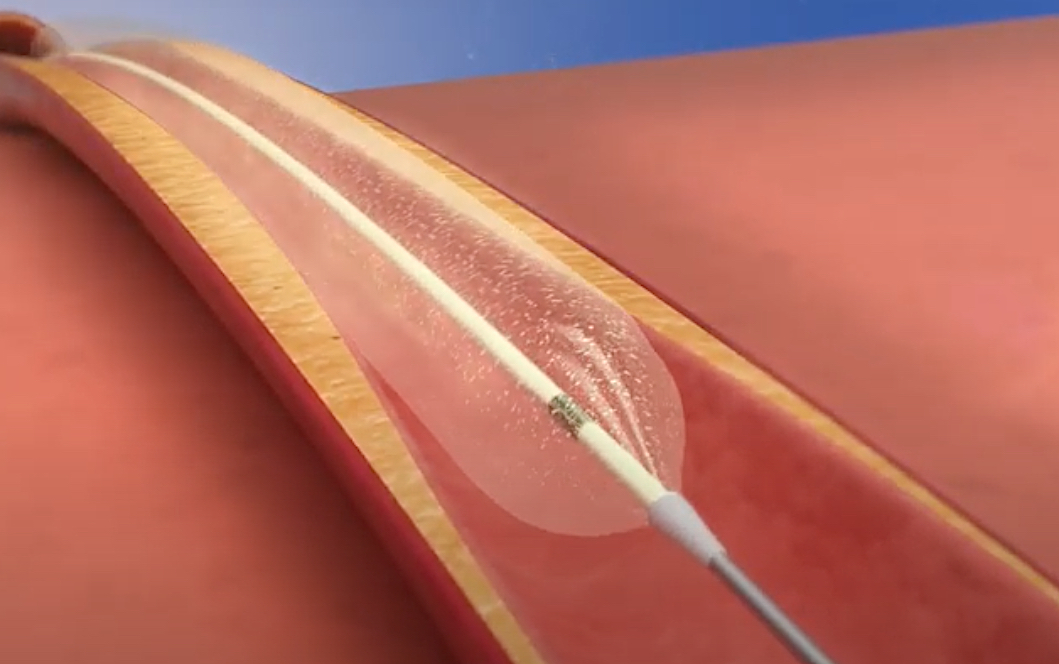 In May 2019, the Concept Medical Inc. MagicTouch sirolimus DCB was granted the breakthrough device designation for the treatment of coronary ISR. The MagicTouch has European CE mark approval. It features a drug delivery technology platform coated onto the balloon designed to deliver sub-micron particles of sirolimus that are then encapsulated in a biocompatible drug carrier. The drug and carrier complex are designed to reach the inner layers of the vessel walls and act as a reservoir for long-term release of sirolimus. 
In Europe, iVascular launched its Essential Pro, a coronary artery DCB in June 2020. It offers improvements over the first generation device with faster deflation times due to an increase of the inflation channel and the availability of two different shafts. It also have improved pushability due to an improved transition lumen structure that transmits the whole push to the distal shaft. Metallic radiopaque markers also improve visibility. 
The Essential Pro is indicated for the dilatation of stenosis or coronary artery or bypass grafts occlusions, including small vessels, as well as for residual stenosis after treatment with balloon or endoprosthesis and pre- and post-dilation of coronary endovascular prosthesis.
Recent FDA Approvals for Drug-eluting Balloons
In November 2019, the FDA cleared the Medtronic In.Pact AV DCB for the treatment of failing AV access in patients with end-stage renal disease (ESRD) undergoing dialysis. 
Over time, vessel restenosis limits the ability to use AV fistulae effectively. In order to restore function, patients often undergo one to three maintenance procedures per year, which can result in significant disruptions to critical hemodialysis care and increased costs to the healthcare system. Pivotal randomized trial results from the IN.PACT AV Access Trial have shown the In.Pact AV paclitaxel-coated balloon can extend the time between reinterventions by maintaining AV access site patency, therefore maximizing a patient's uninterrupted access to lifesaving dialysis care.
"In many cases, AV fistula are considered lifelines for patients with ESRD as they are the primary access point for life-saving dialysis treatment. When these access sites fail, patients experience delays in their dialysis treatment and require multiple reinterventions to keep the site functioning," said Vincent Gallo, M.D., interventional radiologist at Holy Name Medical Center in Teaneck, New Jersey, and an investigator for the IN.PACT AV Access Trial. "With this approval physicians now have access to a safe and extremely effective therapy to slow the progression of restenosis, which results in fewer reinterventions and disruptions in care for these patients."
Philips Healthcare gained FDA in October 2019 for two new Stellarex 0.035-inch low-dose DCB portfolio. The new 200 and 150 mm Stellarex balloons are indicated for treatment of de novo and restenotic lesions in native superficial femoral or popliteal arteries. 
All Philips' Stellarex DCBs feature EnduraCoat technology, a coating consisting of a polyethylene glycol excipient with amorphous and crystalline paclitaxel particles dispersed in it. The coating provides efficient drug transfer and effective drug residency coupled with high coating durability and minimal particulate loss, thereby enabling a low therapeutic drug dose. The Stellarex balloon is now available in 40, 60, 80, 100, 120, 150 and 200 mm lengths for the treatment of lesions in the superficial femoral and popliteal arteries with vessel diameters of 4-6 mm.
In June 2018, the FDA cleared 200 and 250 mm lengths of the  Medtronic In.Pact Admiral DCB to treat long superficial femoral artery (SFA) lesions in patients with PAD.

The Medtronic In.Pact Admiral drug-coated balloon, with an illustration showing the balloon's urea excipient drug carrier and the paclitaxel drug.
Peripheral Drug-eluting Balloon Earn FDA Breakthrough Device Designation
In addition to the three coronary DCB breakthrough devices mentioned above, two peripheral DCBs also gained breakthrough status in the past year.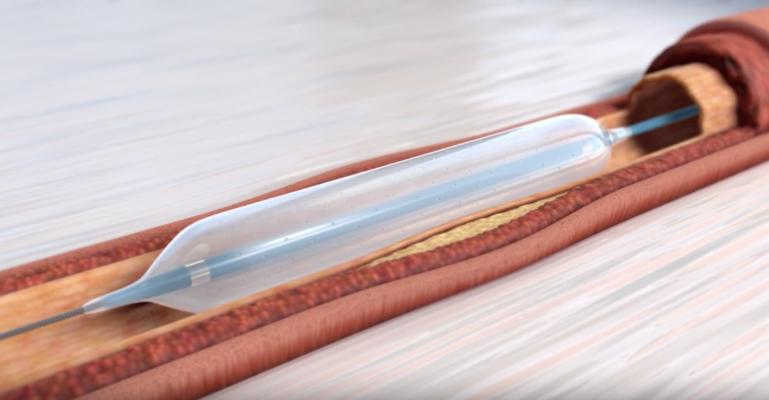 Orchestra BioMed, in partnership with Terumo, in September 2019 announced breakthrough device designation for the Virtue Sirolimus-Eluting Balloon (SEB) in the treatment of below-the-knee (BTK) peripheral artery disease.
The Virtue SEB is a novel, first-in-class drug/device combination product that delivers a sustained-release sirolimus formulation directly to the artery during balloon angioplasty without the need for a coating.
"Virtue SEB's unique design enables delivery of sustained-release sirolimus during angioplasty without the need for coating or permanent implant. This highly differentiated design makes this product the ideal candidate for Breakthrough Device Designation in BTK peripheral artery disease," said James P. Zidar, M.D., FACC, FSCAI, clinical professor of medicine, UNC Health Systems, physician-in-chief, Heart & Vascular Corporate. "Currently, there is a significant unmet need in the BTK stenosis treatment landscape. The presence of underlying comorbidities renders many patients unsuitable for bypass surgery. Angioplasty with plain balloons, which has been the default endovascular therapy for years, has a low success rate. Adding a proven anti-restenotic agent like sirolimus has the potential to enhance this treatment approach and drive better patient outcomes."
Concept Medical was granted breakthrough device designation in August 2019 for its MagicTouch sirolimus-coated DCB for the treatment of PAD in BTK applications. 
Safety Questions on Paclitaxel Coated Balloons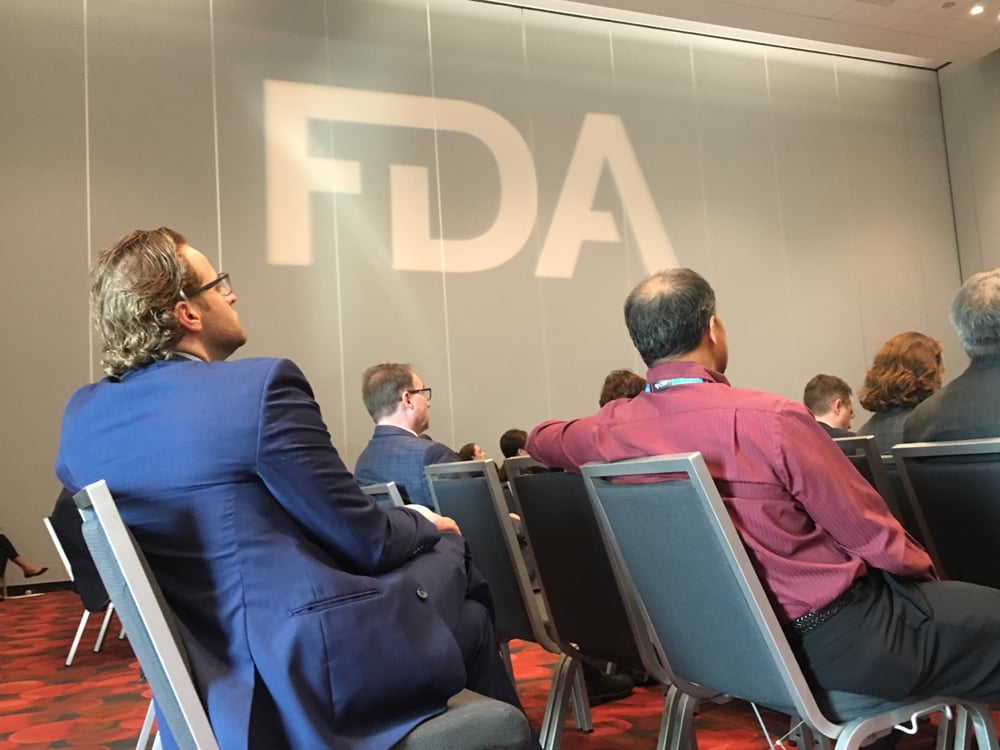 The safety of paclitaxel eluting stents and drug-coated balloons was first brought into question by a meta-analysis published in Journal of the American Heart Association in December 2018. That analysis showed a higher mortality rate at two years post-procedure and prompted the U.S. Food and Drug Administration (FDA) to release its first warning letter on the subject. At that time, the agency asserted that the benefits of paclitaxel-coated devices outweighed the possible risks when used as indicated, but more data was needed. In August 2019, the FDA released an updated MedWatch Alert after reviewing long-term follow-up clinical data. The agency said five-year results from three randomized trials showed an increased mortality rate in patients treated with these devices compared to those treated with uncoated devices. While these data provide reason for caution, the FDA noted that the devices still provide documented short-term benefits.
A whole day of discussion at the Transcatheter Cardiovascular Therapeutics (TCT) 2019 conference FDA town hall meeting was devoted to presentations and debate about the safety of paclitaxel. Discussion centered on the clinical data to date, what is being done to gather more clinical information to prove or disprove any safety signals, and what hypothesis could be agreed on for how this signal appeared in the first place. No agreement could be found by the panel because there is no single issue identified as to what might be causing increased mortality.
Several experts on the panel discussion raised questions if this was an anomaly in the data caused by chance. Some suggested the data may be skewed by up to 25 percent of trial participants being lost to long-term follow-up and only the sickest patients remaining in the study cohorts.
Cardiovascular Research Foundation (CRF) CEO Juan F. Granada, M.D., who was heavily involved in DCB development, said he questions if there is an actual safety concern because there is no smoking gun connecting deaths across several trials to any particular cause. He said paclitaxel from the device does not appear to be causing any specific issues elsewhere in the body.
Others said the cause could be related to factors such as the combination of other drugs patients are taking and possible reactions with the paclitaxel. Others said it appears to be just a random coincidence, since there are no specific factors linking any of the deaths.
However, efforts are underway to gather additional data from Medicare to see if there are any patterns in care or drugs used in the patients who died. Also, questions have been added to new and ongoing trials for other paclitaxel-eluting devices that should offer more information from at least 16,000 patients in the next couple years.
One of the late-breaking trial presentations at TCT shed additional light on the issue. It was an independent analysis of Lutonix 035 DCB patient-level data showed no statistically significant mortality increase. This was one of the first major reviews of trial data for patients who were treated with a paclitaxel coated device used in peripheral vessels since the safety issue was first raised.
"As a peripheral operator that has greatly enjoyed the revolution in technology and the reduction in stenosis with the use of drug-eluting balloons in the lower extremities, a lot of us were ver saddened to here that drug-eluting balloons might be related to some type of systemic mortality risk, But mechanistically, it has never made sense to me that a lower-dose elution of paclitaxel from a balloon could somehow systemically cause some sort of mortality signal, explained  Chandan Devireddy, M.D., cath lab director at Emory University Hospital Midtown, associate professor of medicine of interventional cardiology at Emory University, and chairperson for the Society of Cardiovascular Angiography and Interventions (SCAI) Communications Committee. 
"But, looking at the LEVANT data for the Lutonix balloon, there does not appear to be that mortality signal, and that data goes out five years, hopefully this will bring that whole armamentarium of drug-eluting balloons back onboard with a new degree of comfort. This study shows there is data supporting the safe use of these devices," Devireddy said.
Read more about the LEVANT Five-Year Outcomes From Three Randomized Trials of Percutaneous Angioplasty With vs Without a Drug-Coated Balloon in Patients With Femoropopliteal Arterial Disease. 
Read the article "FDA Panel Recommends Continued Use of Paclitaxel-coated Peripheral Devices."
Related Drug-eluting Balloon Content:
VIDEO: Overview of Drug-coated Balloons — Interview with Juan F. Granada, M.D.
Comparison Chart of Drug-eluting Balloons (requires login but is free to signup)
Positive Data for the Ranger Drug-coated Balloon and Eluvia Vascular Stent
LEVANT Trial Data Shows Safety of Drug-Coated Balloon Shown
Drug-coated Balloon Maintains Good Outcomes in 4-Year IN.PACT Global Study Data
No Difference Between Drug-coated Balloons and Plain Balloons After Laser Atherectomy
Philips Shares Three-Year Results for Stellarex .035 Drug-Coated Balloon
VIDEO: SCAI Prospective on Key Takeaways at TCT 2019 — Interview with Chandan Devireddy, M.D., including discussion of the LEVANT study results
---
If you enjoy this content, please share it with a colleague