Case Study | Kishor N. Vora, MD., Interventional Cardiologist, Owensboro Medical Health System, Owensboro, Kentuc
Targeted Renal Therapy (TRT) with the Benephit CV Infusion System from FlowMedica Inc. is an alternative to ...
The PlatinumOne series, comprised of premium in-room digital acquisition systems, provides advanced imaging ...
Designed using the Voice of the Customer feedback program, which utilizes clinician feedback to guide future product ...

Enhancing clinicians' ability to diagnose and treat heart disease and enable more precise placement of ...

Outfitted with the new real-time link, the Allura Xper FD 10 and 10/10 cardiovascular X-ray systems help ...
The angiography and X-ray division of Siemens Medical Solutions will showcase its AXIOM Artis imaging system with 30 by ...
The Innova 3131IQ and 2121IQ digital flat panel biplane imaging systems cover the full size of the patient's lateral and ...
Although healthcare budgets are tight, needs are expanding. Clinical facilities are continuously looking for ways ...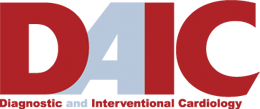 Subscribe Now