Artificial Intelligence
This channel includes news and new technology innovations for artificial intelligence software, also referred to as deep learning, cognitive computing and machine learning. Specifically this page is for cardiac related AI technology integration for imaging appropriate use criteria (AUC), clinical decision support, predictive analytics, workflow improvements and automated diagnostics. 
March 2, 2017 — IBM at the 2017 Healthcare Information and Management Systems Society Conference and Exhibition (HIMSS17 ...
Machine learning is now being commercialized in medical imaging products designed to help improve workflow efficiency ...
February 24, 2017 — Frost & Sullivan's TechVision Growth Partnership Service program released a new report, "Artificial ...
New research shows superiority of Ultromics' AI in predicting cardiac-related death As the use of artificial ...
January 9, 2017 — Arterys has received 510(k) clearance from the U.S. Food and Drug Administration (FDA) to market its ...
At RSNA 2016, the key buzzwords were "deep learning," "machine learning" and "artificial intelligence." Vendors and ...
Mark Michalski, M.D., director of the Center for Clinical Data Science at Massachusetts General Hospital, explains the ...
A post-game roundup by Imaging Technology News (ITN) Contributing Editor Greg Freiherr and Diagnostic and Interventional ...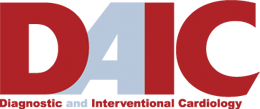 Subscribe Now