Cardiovascular Business
The cardiovascular business channel offers news and new technologies to aid the business management of the cardiovascular service line.
October 31, 2022 —  The Yale School of Medicine announced the passing of Robert W. Berliner Professor Emeritus of ...
October 24, 2022 — Asher Kimchi, MD, clinical chief of Cardiology, vice-clinical chief of the Department of Medicine ...
October 12, 2022 — HeartBeam, Inc., a cardiac technology company that has developed the first and only 3D-vector ECG ...
October 6, 2022 – OpSens Inc., a Quebec-based medical device cardiology-focused company, has announced that it has ...
Here is a recap of what DAIC viewers found most interesting during the month of September:
1. Unloading with Impella ...
The Photo Gallery includes images taken by DAIC's editorial team at the 34th Transcatheter Cardiovascular Therapeutics ( ...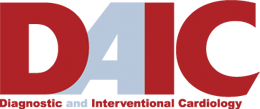 Subscribe Now