Discover the key features of cardiovascular structured reporting that drive adoption, including automated data flow, EHR ...
Nov. 4, 2022 — The American College of Cardiology and the American Heart Association have published a new guideline on ...
November 3, 2022 — Medtronic, a global leader in medical technology, today announced the results of two clinical studies ...
The optimal delivery of cardiac care is evolving rapidly. A growing number of patients combined with innovative new ...
November 2, 2022 — The second round of late-breaking clinical trial results were announced at VIVA22 on Nov. 1 in Las ...
November 1, 2022 — Deepak L. Bhatt, MD, MPH, a top expert in cardiovascular medicine and interventional cardiology, has ...
Here is what you and your colleagues found to be most interesting in the fields of diagnostic and interventional ...
October 31, 2022 — Results from the Late-Breaking Clinical Trials session at The VEINS Conference in Las Vegas, NV, were ...
October 26, 2022 —  Thousands of people have new hope for treatment of thoracic aortic arch disease and University ...
October 24, 2022 — Asher Kimchi, MD, clinical chief of Cardiology, vice-clinical chief of the Department of Medicine ...
October 21, 2022 —  Medtronic plc, a global leader in healthcare technology, today announced it has received U.S. Food ...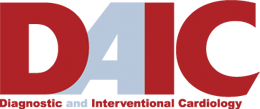 Subscribe Now