Hybrid OR
This channel includes news and new technology innovations connected with hybrid operating rooms, also referred to as hybrid ORs, hybrid cath labs or hybid interventional suites. These rooms combine catheterization lab and OR technologies and requirements fro both open surgical and transcatherer procedures.
June 25, 2008 - A new cardiac treatment facility that couples the benefits of interventional cardiology with ...
June 16, 2008 – Toshiba America Medical Systems' Infinix Hybrid cardiovascular X-ray imaging system will be featured in ...
June 5, 2008 - At the SVS Vascular Annual Meeting Royal Philips Electronics and Skytron said they are teaming up to ...
April 29, 2008 - Routing video and other vital information to and from the surgical team often requires installing ...
April 29, 2008 - HealthEast Care System publicized The National Brain Aneurysm Center and the www ...
In healthcare, as in any industry, the ability to stay competitive involves proper protection and management of assets ...
November 14, 2007 - The Heart Center at Nationwide Children's Hospital performed the first procedure in the first ...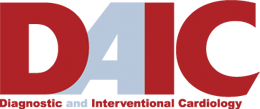 Subscribe Now