Hybrid OR
This channel includes news and new technology innovations connected with hybrid operating rooms, also referred to as hybrid ORs, hybrid cath labs or hybid interventional suites. These rooms combine catheterization lab and OR technologies and requirements fro both open surgical and transcatherer procedures.
DAIC Editor Dave Fornell highlights the latest advancements that will impact cardiovascular imaging from the 2012 ...
December 13, 2012 — St. Jude Medical Inc. announced the first patient implant of its 23 mm Portico transcatheter aortic ...
The latest advances in cardiovascular imaging are usually shown first at the Radiological Society of North America (RSNA ...
December 10, 2012 — At RSNA 2012, GE Healthcare showcased a number of new advanced imaging solutions for the surgical ...
November 21, 2012 — NDS Surgical Imaging (NDSsi) has expanded its family of advanced LED backlight surgical displays ...
Mercy Hospital in Chicago developed an interventional program around its hybrid cath labs, fostering collaboration ...
Mercy Hospital in Chicago has developed a successful hybrid cath lab program where various specialties work together for ...
Hospitals constantly try to predict what the future holds when planning new facilities and equipment purchases that will ...
October 29, 2012 — Brainlab released Buzz Digital OR, which is designed to aid information integration for the surgical ...
October 19, 2012 — Edwards Lifesciences announced today it received approval from the United States Food and Drug ...
October 12, 2012 — Boston Scientific announced it has enrolled the first patient in the REPRISE II clinical trial to ...
October 1, 2012 — Effective immediately, Ziehm Imaging, a market leader for mobile C-arms, is offering operating room ...
September 25, 2012 — According to Millennium Research Group (MRG), the global authority on medical technology market ...
September 18, 2012 — Neovasc Inc. announced that acute results from preclinical studies of its Tiara valve for the ...
Cardiologists are restricting the use of transcatheter aortic valve implantation (TAVI) to very old or very sick ...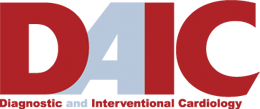 Subscribe Now