Hybrid OR
This channel includes news and new technology innovations connected with hybrid operating rooms, also referred to as hybrid ORs, hybrid cath labs or hybid interventional suites. These rooms combine catheterization lab and OR technologies and requirements fro both open surgical and transcatherer procedures.
December 4, 2013 — Sidra Medical and Research Center, a specialty women's and children's hospital in Qatar, announced ...
December 4, 2013 — Four cardiovascular professional societies released an overview of transcatheter therapies for mitral ...
November 26, 2013 — Ziehm Imaging, a developer, manufacturer and supplier of mobile
C-arms
, will showcase the first ...
November 22, 2013 — Barco, a supplier of diagnostic systems, presented its MDSC line of network-ready surgical
displays
...
November 21, 2013 — Data from a national registry developed to track patient safety and real-world outcomes finds that ...
November 20, 2013 — Each year, ECRI Institute, an independent nonprofit that researches the best approaches to improving ...
November 20, 2013 – Video game technology is being applied to imaging by German researchers, who will be presenting ...
November 18, 2013 — A German court ordered Nov. 14 the discontinuation of a prior court ruling that prohibited Medtronic ...
November 18, 2013 — The first two commercial implants of the Boston Scientific Lotus
Valve
System have taken place in a ...
November 8, 2013 – According to Millennium Research Group (MRG), the anticipated Food and Drug Administration (FDA) ...
Scott Lim, M.D., director of the Heart Valve Center at the University of Virginia Medical Center, investigator in the ...
November 1, 2013 — In a clinical trial, the Medtronic Corevalve self-expanding
transcatheter
aortic valve met the key ...
October 31, 2013 — Philips and RealView Imaging Ltd. have completed a clinical study that demonstrated the feasibility ...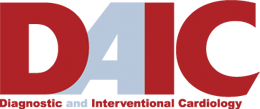 Subscribe Now