Pacemakers
This channel includes news and new technology innovations for pacemakers used to treat bradycardia.
April 17, 2007 — Signalife has announced it has hired a new distribution organization for its Fidelity 100 ...
A German physician reports that people who have implanted pacemakers or defibrillators are not in danger of their ...
November 2006 - Physicians at UT Southwestern Medical Center are part of a multinational clinical trial evaluating ...
The FDA has approved Medtronic's Adapta portfolio of fully automatic pacemakers. The system provides physiologic pacing ...
Five million Americans are affected by heart failure and approximately 400,000 new cases in the U.S. are diagnosed ...
The day our May issue went to press, April 26, the Heart Rhythm Society held a telebriefing for the media to ...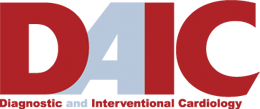 Subscribe Now