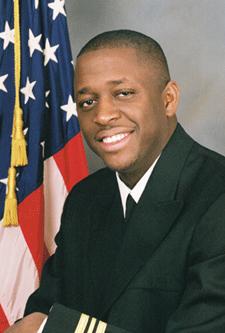 August 11, 2011 — A physician studying the link between behavior and diet and exercise in African-American men is the inaugural recipient of the first award issued by the Coalition to Reduce Disparities in Cardiovascular Disease Outcomes, or CREDO. The coalition is part of the American College of Cardiology (ACC).
Garth Graham, M.D., MPH, FACP, is deputy assistant secretary for minority health and director of the U.S. Department of Health and Human Services (HHS) Office of Minority Health (OMH). He was chosen as the first recipient of this award for his tireless dedication and outstanding leadership in eliminating health and healthcare disparities and for the promotion of health equity.
Under Graham's leadership, HHS recently released two landmark documents: the Action Plan to Reduce Health Disparities and the National Stakeholder Strategy for Achieving Health Equity. The Action Plan outlines goals and actions HHS will take to reduce health disparities among racial and ethnic minorities. The National Stakeholder Strategy details common goals and objectives for public and private sector initiatives and partnerships to help racial and ethnic minorities and other underserved groups reach their full health potential.
"The coalition has decided to honor Dr. Graham with the first CREDO award for his leadership in developing these strategies, and for guiding federal efforts to catalyze a nationwide movement to eradicate health and healthcare disparities," said Clyde Yancy, M.D., FACC, co-chair of CREDO.
Graham also founded the Boston Men's Cardiovascular Health Project, identifying behavioral explanations for decreased adherence to adequate diet and exercise by African-American men. He has served on the Public Health Executive Council of the Massachusetts Medical Society and the board of directors of Physicians for Human Rights.
CREDO was an initiative started in 2009 based on the need of cardiologists, nurses and other cardiovascular disease clinicians, with the tools and resources to ensure optimal care for their increasingly diverse patients. By developing and disseminating evidence-based educational tools, CREDO seeks to help clinicians better serve all of their patients, regardless of race, ethnicity, gender, primary language or other factors that may impact care.
For more information: www.cardiosource.org/credo