Like most healthcare markets, the diagnostic cardiology market has had a bumpy ride in recent years. The COVID-19 pandemic saw global revenues for resting ECG devices increase in 2020, while ECG management systems, stress ECG and traditional Holter ECG solutions saw a market decline. Country lockdowns resulted in reduced cardiology services during the peak of the pandemic, as non-urgent appointments were delayed. The year 2021 showed relief for cardiac facilities as providers started to deal with the patient backlog and demand returned for all solutions to above the levels seen in 2019.
The Future of Diagnostic Cardiology
Healthcare facilities are now having to rethink the way in which care is provided, with many providers increasing their pace in the transition to digital solutions. The market landscape for diagnostic cardiology is projected to change as providers refocus efforts to improve patient diagnosis and the subsequent care provided. Interest in data is at an all-time high, to help not only improve patient management, but to reduce unnecessary repetition of diagnostic tests, improve diagnosis and improve subsequent patient experience. The impetus to increase efficiency in patient care is further driven by movement toward value-based care in many regions. As reimbursement trends toward providing payments based on the patient's overall needs, demand for solutions that help improve data sharing and subsequent care provision are being prioritized.
Signify Research recently assessed the development of both traditional ECG solutions in addition to ambulatory diagnostic cardiology solutions. In its Diagnostic Cardiology – 2022 report, Signify Research has projected the development of the core markets within each major segment, highlighting the dynamics expected to impact development in coming years.
Traditional Diagnostic Cardiology
Resting ECG devices account for most of the traditional cardiology market; development of cardiac services in all regions will maintain demand. In mature regions, there has been movement toward high-end solutions with increased functionality and data connectivity to assist in improving patient diagnosis. On a global level, there is movement toward mid-range and low-end solutions, as provisions in cardiology clinics and physician offices start to increase. This is also driven by the use of home wearable solutions, and increased awareness of heart health resulting in more patients presenting for additional diagnosis.  
The stress ECG market saw a decline in market revenues in 2020, partly owing to stress ECG examination being deferred during the COVID-19 pandemic due to hospital and clinic closures. The market saw recovery in 2021 and is projected to further increase through to 2026 as cardiac patient management further develops. The stress ECG market is expected to see movement toward software-based solutions with hospitals sourcing their own hardware.
With data management becoming a top priority in many countries, ECG Management solutions is projected to be the fastest growing traditional cardiology segment. Clinicians are demanding additional insights and analytics to help aid diagnosis and improve patient care. Diagnostic cardiology device vendors are continuing to push the clinical value their solutions have when compared to wider enterprise health records. Additional funding is also being targeted toward enhancing associated IT solutions in many care settings to improve the access to patient data, further driving adoption globally.
Ambulatory Diagnostic Cardiology
The United States accounts for the largest proportion of ambulatory diagnostic cardiology revenues; reimbursement is well established for the provision of remote cardiac diagnosis here and has been developing for several years. There is well developed provision of solutions covering varying stages of the cardiac patient's pathway. Vendors in the U.S. offer a comprehensive platform of solutions to ensure patients can be managed appropriately.
The ambulatory cardiology services market has two models with vendors providing at least one of these options:
Services only

Services and device supply
Outside of the U.S., the ambulatory diagnostic cardiology market is led by the traditional Holter ECG market, where hospitals and clinics manage the devices and subsequent analysis themselves. Reimbursement for services is limited or non-existent in several countries and as such has hampered development. Movement toward remote solutions is projected to accelerate growth of the ambulatory market in coming years; however, this will depend on the development of the necessary infrastructure to support such movement.
Home Health
The home health solution market has been generating a lot of discussion around the impact solutions will have on the diagnostic cardiology market. Existing and new players are evaluating the real value, position and potential use of home health solutions in diagnostic cardiology. Wearables and home solutions are still seen primarily as screening tools, and providers are still trying to understand what they can really do with data from wearables and how reimbursement will develop in each region. The use of wearables during the COVID-19 pandemic increased dramatically, helping cardiologists to extend the use of the patient's own wearable solutions during telemedicine consultations to help while inpatient visits were limited.
Some core developments from home health solution providers include:
AliveCor. AliveCor claims to be the most clinically validated portable ECG solution available and was one of the first vendors to gain FDA approval. In March 2022 GE Healthcare officially entered a partnership with AliveCor that sees the integration of AliveCor's KardiaMobile 6L device with GE Healthcare's MUSE ECG management solution. This partnership will enable GE Healthcare to gain a foothold within the developing wearable market. This highlights the high interest and the potential of wearables if their usage is facilitated by the integration with existing management systems and workflows.
Apple. Apple first gained FDA approval in September 2018 for its app for the detection of atrial fibrillation (AF) or sinus rhythm using the Apple Watch Series 4 onward. Apple subsequently gained approval for its 2.0 app in September 2020 for atrial fibrillation (AFib), sinus rhythm and high heart rate (no detected AF with heart rate 100-150 bpm).
Samsung. Samsung gained FDA approval in September 2020 for its ECG app for use with its Galaxy Watch Active 2 and Galaxy Watch 3 and above.
Fitbit. Fitbit gained FDA approval in November 2020 for its ECG app to assess heart rhythm for atrial fibrillation (AFib) for use on its Fitbit Sense and Fitbit Charge 5 watches.
Signify's Thoughts
The COVID-19 pandemic has further accelerated the development of the diagnostic cardiology market, with growing acceptance for remote solutions. The patient care pathway is expected to be disrupted, as patients become more involved in their own health management. The evolution of home health solutions is expected to drive earlier screening of heart conditions, with a subsequent uptick in patients presenting sooner for cardiac diagnosis and care. There is a clear need for data to support patient diagnosis, patient scheduling and subsequent care plans, which has driven the movement toward digital solutions that can integrate with wider platforms. However, there is still an unknown as to how quickly the uptake of remote diagnostic cardiology services for the management of long-term cardiac patients will develop outside of the US.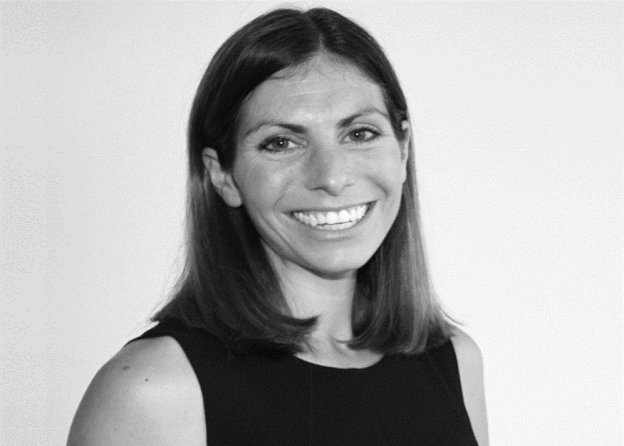 Kelly Patrick joined Signify Research in 2020 as a Principal Analyst. She brings with her 12 years of experience covering a range of healthcare technology research at IHS Markit/Omdia. Her core focus has been on the clinical care space, including patient monitoring, respiratory care and infusion.
Related ECG Content:
Find News on New ECG Technology
Trends in ECG Management Systems
VIDEO: Screening for Atrial Fibrillation Using Single Lead ECG in the VITAL-AF Trial — Presented at AHA 2020
ECG Industry Blooms With Innovative Devices and New Methods
Advances in ECG Management Systems
A Double-Edged Sword: How Over-the-Counter ECG Devices are Impacting Cardiac Care
Artificial Intelligence Examining ECGs Predicts Irregular Heartbeat, Death Risk
AI Could Use EKG Data to Measure Patient's Overall Health Status
Smartphones Used to Successfully Screen More than 60,000 for Atrial Fibrillation
FDA Clears AliveCor's KardiaMobile 6L as First Six-Lead Personal ECG Device
VIDEO: ECG System Uses 3-D Interactive Image to Show Proper Lead Placements
EKG With Artificial Intelligence Reliably Detects Heart Failure Precursor
Algorithms to Automate Review of Mobile ECG Device Data, Detection of Arrhythmias
FDA Clears First AI-Powered Algorithm Suite for Personal ECG Monitoring
---
If you enjoy this content, please share it with a colleague